NALCO Disinvestment: Government raises Rs 1200 crore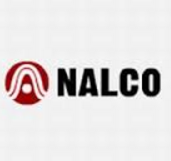 The Central Government has raised Rs. 1,200 crore by divesting 9.2% of paid-up capital in National Aluminum Company Ltd. (NALCO). With this disinvestment, Government's shareholding in NALCO has become 65.37%.
Disinvestment involves the sale of Government's share in the Public Sector Undertakings. In disinvestment, the government sells only a part of the equity which is essentially less than 51% so that ownership and management rights can be possessed by the Government itself.
Department of Investment and Public Asset Management (DIPAM), Ministry of Finance, has set a record target of Rs. 72,500 crore to be realized through disinvestment in this fiscal. This target follows the 2016-17 all-time high achievement of Rs. 46,247 crore.
For the fourth time in a row, retail investors out-performed institutional investors. It shows that retail investor backs disinvestments of CPSEs. In fact it satisfies one of the objectives of disinvestment policy of the government which aims to make PSU shareholding as broad-based as possible so that nation's wealth is shared by its citizens. In this disinvestment exercise, the government for the first time has used the green shoe option (over-subscription option) since the modified OFS procedure has been put in place by SEBI in 2016. DIPAM exercised the green shoe option owing to the overwhelming response from the market.
Greenshoe option is a special provision in an IPO prospectus. Green shoe option permits the underwriters to sell more share to the investors than originally planned by the issuer. This option is exercised if the demand for a security issue is higher than the expected.
DIPAM
The Department of Disinvestment was set up as a separate Department on 10th December 1999 and functions as one of the Departments under the Ministry of Finance since 2004. In 2016, the Department of Disinvestment was renamed as Department of Investment and Public Asset Management (DIPAM). DIPAM advises the Union Government in the matters of the financial restructuring of PSUs and also for attracting investment through capital markets. It deals with all matters relating to the sale of Union Government's equity through private placement or offer for sale or any other mode in the erstwhile Central PSUs.
NALCO
National Aluminium Company Limited (NALCO) is a Navratna CPSE functioning under Ministry of Mines. It was established on 7th January 1981. It has integrated and diversified operations in mining, metal and power.
Month: Current Affairs - April, 2017
Topics: DIPAM • Disinvestment • Economy • Ministry of Finane • Ministry of Mines • NALCO • National
Latest E-Books