Motor Vehicles (Amendment) Bill, 2016: Key Provisions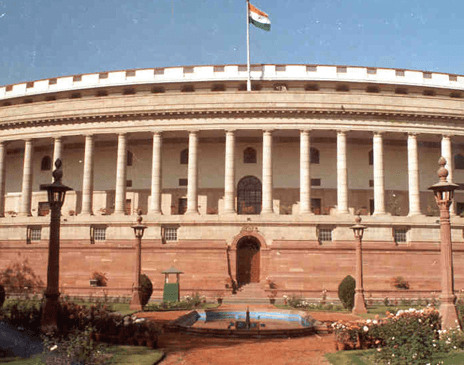 The Lok Sabha has passed the Motor Vehicles (Amendment) Bill, 2016 by a voice vote to give more thrust to road safety, controlling pollution and accidents.
The bill seeks to amend the Motor Vehicles Act, 1988 that provides for legal standards for motor vehicles, grant of driving licenses, and penalties for violation of these provisions.
Key Provisions
National Transportation Policy: Union government must frame National Transportation Policy, in consultation with the states.
Recall of vehicles: It empowers Union government to order for recall of motor vehicles if a defects in the vehicle may cause damage to the environment, or the driver, or other road users.
Motor Vehicle Accident Fund (MVAF): Mandatory for Union government to constitute Motor Vehicle Accident Fund to provide compulsory insurance cover to all road users in India.
MVAF will be credited with cess or tax as approved by Union government, grant or loan made by Union government or any other source prescribed by Union government.
Care for road accident victims: Union government will develop a scheme for cashless treatment of road accident victims during golden hour.
It defines golden hour as the time period of up to an hour following a traumatic injury, during which the likelihood of preventing death through prompt medical care is the highest.
Compensation for death: It increases the compensation for death in a hit and run case from to Rs two lakh or more from Rs 25,000, as prescribed by the Union government.
Protection of good samaritans: It defines a good samaritan as a person who renders emergency medical or non-medical assistance to a victim at scene of an accident in good faith, voluntary and without the expectation of any reward.
Good samaritans will not be held liable for any criminal or civil action for any injury to or death of an accident victim. Union government may frame rules to provide for procedures for their questioning or disclosure of personal information.
Aggregator services: It defines an aggregator as a digital intermediary or market place and their services may be used by a passenger to connect with a driver for transportation purposes.
It makes mandatory for these aggregators to obtain licenses and comply with the Information Technology Act (IT), 2000.
Electronic services: The Bill provides for the computerization of certain services to improve delivery of services to the stakeholders using e-Governance.
It enables (i) online learning licenses, (ii) increases period of driving licenses validity, (iii) Do away with the requirements of educational qualifications for transport licenses etc.
It also proposes Aadhar based verification for grant of online services including learner's licence to ensure the integrity of the online services and stop creation of duplicate licences.
Offences and penalties: It increases the penalties for several offences under the parent Act for high risk offences like drunken driving, dangerous driving, overloading, non-adherence to safety norms by drivers.
Offences committed Juveniles: The owner or guardian will be deemed guilty in cases of offences by the Juveniles. Juvenile will be tried under JJ Act and the registration of Motor Vehicle will be cancelled.
Month: Current Affairs - April, 2017
Topics: Bills and Amendments • Lok Sabha • Ministry of Road Transport and Highways • National • Road accidents • Road safety
Latest E-Books