Page-29 of
Current Affairs - May, 2022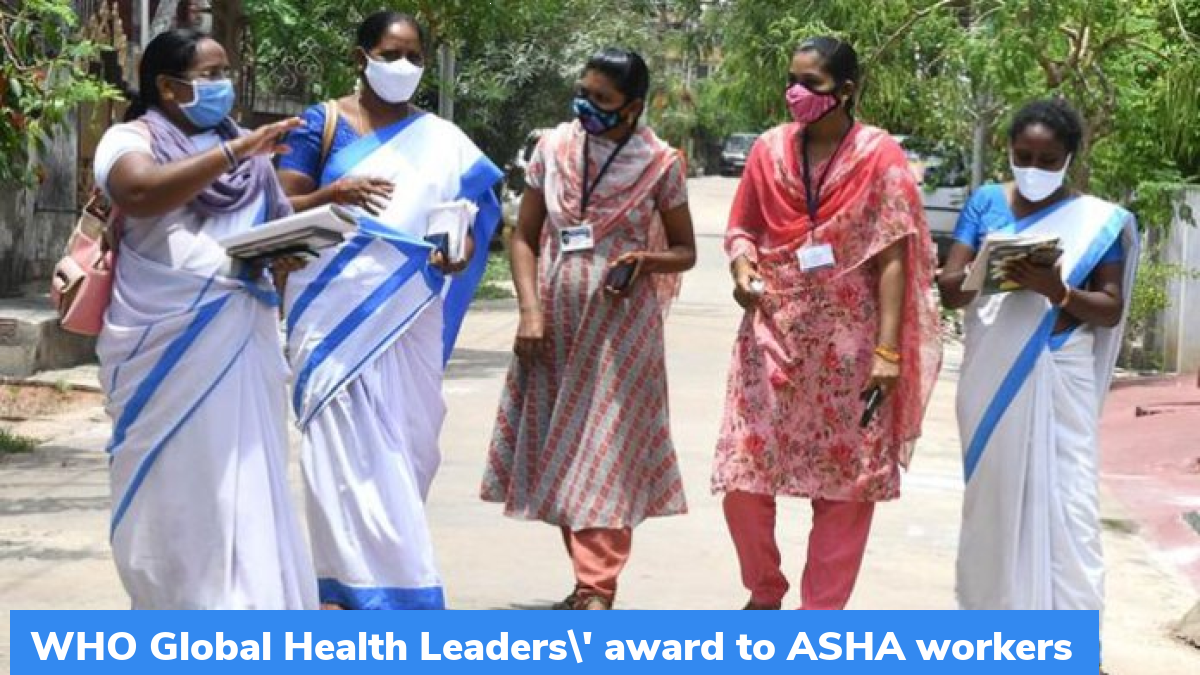 ASHA (Accredited Social Health Activist) workers received the Global Health Leaders Award-2022 in the backdrop of the 75th World Health Assembly. World Health Organization (WHO) said that ASHA workers were honored for their key role in linking the community with health care, especially during the Covid-19 pandemic. They were one of the six recipients of the award.
Who are the other recipients of the award?
The other five recipients are:
Eight volunteer polio workers who were shot and killed by gunmen in Afghanistan in February this year.
Dr. Paul Farmer for his contribution to providing services for marginalized people.
Dr. Ahmed Hankir for his anti-stigma program that blends storytelling with psychiatry.
Volleyball player Ludmila Sofia Oliveira Varela for facilitating access to sports as an alternative to risky behavior in youth.
Yohei Sasakawa for his global fight against leprosy and the associated stigma.
Who are ASHA workers?
ASHA workers are community health workers, who connect the marginalized communities to India's health care system. The National Rural Health Mission (NRHM) first established the role of ASHA workers in 2005. They create awareness of health and mobilize the community towards local health planning. Thus, they are at the forefront of healthcare delivery in India. There are around ten lakh ASHA workers.
A female resident of the respective village, who is married, widowed, or divorced in the age group of 25 to 45 years qualified up to the tenth grade, will be selected as an ASHA worker by the gram Panchayat (local government). These criteria can also be relaxed, if a suitable literate candidate is not available.
ASHA workers are paid an honorarium in the range of Rs 7,000 – Rs 10,000 per month for their services. They also receive outcome-based remuneration. For example, if an ASHA worker facilitates an institutional delivery she receives ₹600. ASHA workers are demanding better wages and that they should be made permanent employees of the government.
What are their roles and responsibilities?
The tasks of ASHA workers include encouraging institutional births, bringing children to immunization clinics, encouraging family planning, treating the basic injury with first aid, maintaining demographic records, improving village sanitation, etc.
Month: Current Affairs - May, 2022
Category: Awards, Persons & Places in News
Topics: Accredited Social Health Activists • ASHA • COVID-19 • WHO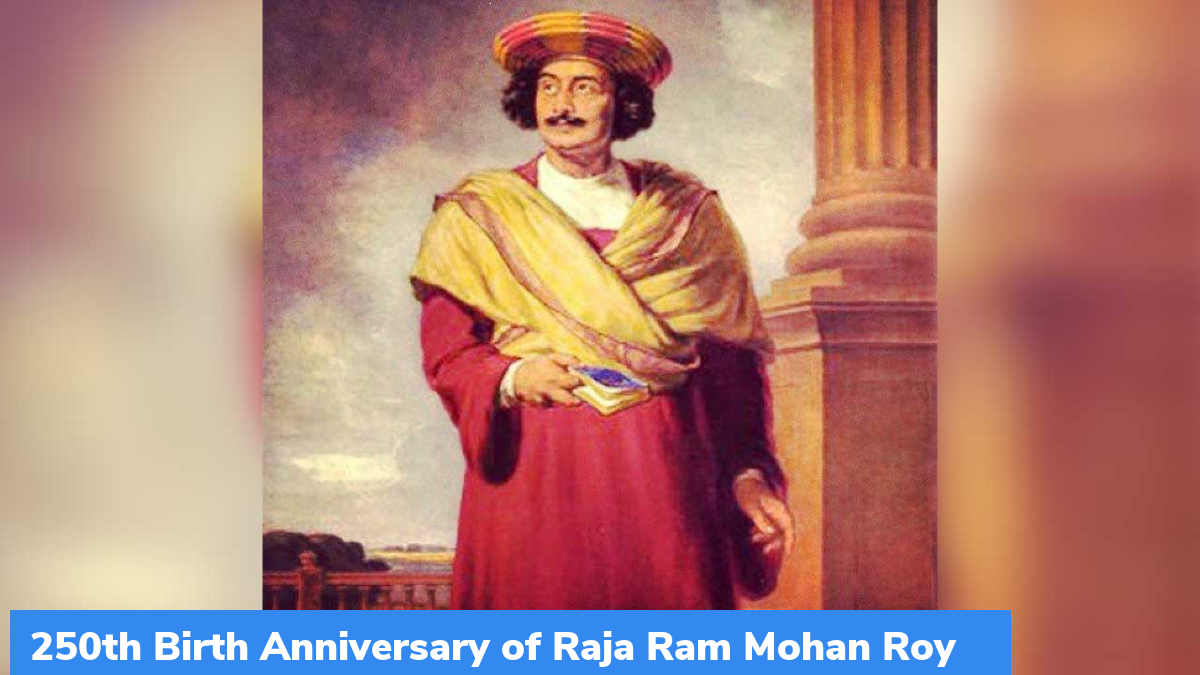 On May 22nd, the ministry of culture held the inaugural ceremony to commemorate the yearlong celebrations of Raja Ram Mohan Roy's 250th birth anniversary.
What are the highlights of the inaugural ceremony?
The inaugural ceremony was held at Raja Ram Mohan Roy Library Foundation, Kolkata, and at Science City Auditorium, Kolkata. The ceremony was organized by the Eastern Zonal Cultural Centre (EZCC), an autonomous organization under the Ministry of Culture. Union Minister of Culture, G Kishan Reddy participated in the ceremony virtually and unveiled a statue of Raja Ram Mohan Roy at Raja Ram Mohan Roy Library Foundation, Kolkata. The Governor of West Bengal also participated.
What is the contribution of Raja Ram Mohan Roy?
Raja Ram Mohan Roy is considered the architect of Modern India and the father of the Bengal Renaissance. He is one of the most influential social and religious reformers of the 19th century. He was born on May 22, 1772, in the then Bengal Presidency's Radhanagar. He learned many languages (Bengali, Persian, Arabic, Sanskrit, and English). He established Atmiya Sabha (Society of Friends) in 1814. In 1817, he collaborated with David Hare to set up the Hindu College.
He set up Brahmo Sabha in 1828, along with Debendranath Tagore. Brahmo Sabha later became the Brahmo Samaj. Brahmo Samaj aims to reform Hindusim by fighting social evils such as superstitious practices, caste discrimination, customs such as Sati, child marriage, etc. Due to the relentless efforts of Raja Ram Mohan Roy, Lord William Bentinck (Governor of the Bengal Presidency) banned sati in 1829. He also argued for the property rights of women and petitioned the British for freedom of the press.
Month: Current Affairs - May, 2022
Category: Awards, Persons & Places in News
Topics: birth anniversary • Brahmo Samaj • Kolkata • Raja Ram Mohan Roy