Mizoram passes Bill to Detect Illegal Foreigners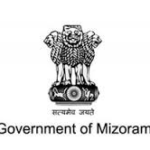 The Mizoram Assembly has unanimously passed The Mizoram Maintenance of Household Registers Bill, 2019 that seeks to detect foreigners illegally residing in the north-eastern state of Mizoram.
Features of the Bill
The bill aims to provide credible individual identification system and to prevent "usurpation" of benefits of developmental schemes by those who are not entitled and also provides for a comprehensive database of residents to be maintained.
The bill defines citizens as a person registered as such or having requisite qualification as prescribed under the Citizenship Act, 1955.
The bill aims to address the challenge wherein the benefits of development are found to have been eaten away to a large extent by foreigners who "clandestinely" stay back and get assimilated with the people of the State by taking advantage of the mistaken identity and of difficulties in detecting them.
The bill empowers President of the village council, town committee as the registering authority. They are required to maintain two registers, one will list the residents in the area and another non-residents. The register will be updated every three months.
An offence committed under this act a citizen may be punished with imprisonment for a term which may extend to one year or with fine of Rs 3000 for willfully making a false statement or destroy the whole or any part of the form.
The Bill seeks to detect foreigners illegally residing in the State of Mizoram which shares over 700-km-long border with Bangladesh and Myanmar.
Month: Current Affairs - March, 2019
Topics: Bangladesh • Citizenship Act 1955 • Illegal Foreigners • Mizoram • Mizoram Maintenance of Household Registers Bill 2019 • Myanmar • town committee • village council
Latest E-Books