Maha Vajiralongkorn Bodindradebayavarangkun announced new king of Thailand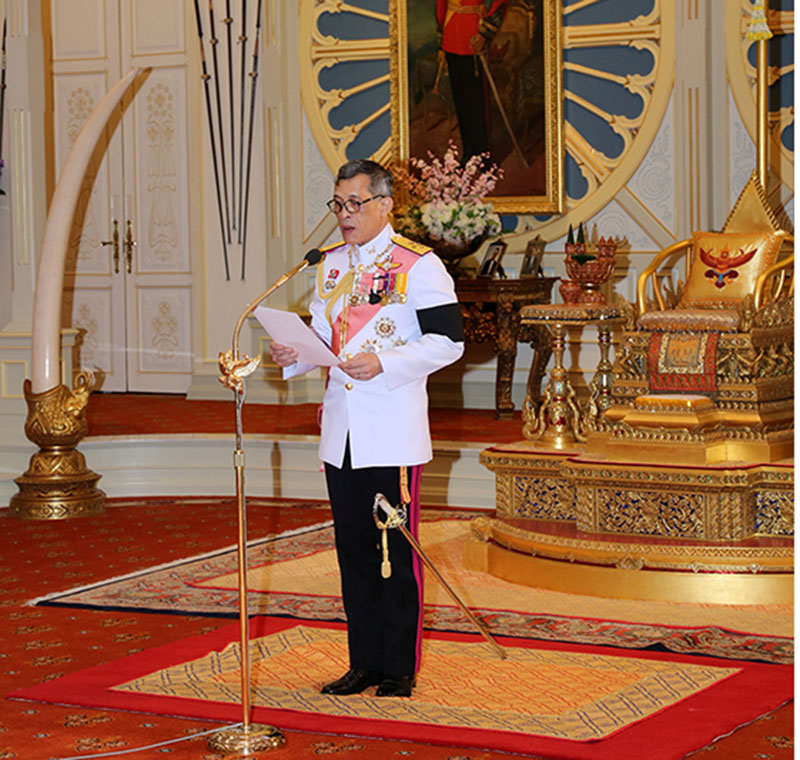 Crown Prince Maha Vajiralongkorn has become the new king of Thailand after he formally accepted the invitation from Thai Parliament to succeed his father, King Bhumibol Adulyadej who had passed away in October after a rule of 70 years.
Fact-Sheet:
Vajiralongkorn is also known as King Rama IX and is the only son of King Bhumibol and Queen Sirikit. He was made the Crown Prince at an age of 20 in 1972 by his father. He did his graduation from Royal Military College, Duntroon, in Canberra, Australia. He also served as an officer in Thai military and undertook trainings with Australian, British and US armed services. He was actively involved in military operations against the Communist Party of Thailand during 1970s.He holds the ranks of General in Royal Thai Army, Admiral in Royal Thai Navy and Air Chief Marshal in the Royal Thai Air Force.
The ceremony was held at Bangkok Palace and was also attended by the junta leader Prayut Chan-O-Cha who is the powerful head of the privy council and also the chief of NLA.
Vajiralongkorn will become Rama X of the Chakri dynasty of Thailand but will be crowned formally only after the cremation of his father which will happen next year.
Topics: Bhumibol Adulyadej • Chakri dynasty • Chivalric orders • Heads of state • Honorary Recipients of the Order of the Crown of the Realm • In Thailand • Monarchy of Thailand • Order of Chula Chom Klao • Order of the Direkgunabhorn • Orders, decorations, and medals • Sirikit • Vajiralongkorn
Latest E-Books