Justice Mukkul Mudgal Committee submits final report to Supreme Court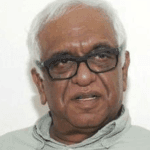 The Justice Mukkul Mudgal Committee, which was constituted to conduct an independent inquiry over allegations of corruption, betting and spot-fixing in IPL matches, submitted its findings in the form of a final Report to the SC in a sealed cover on November 3. The next hearing of the SC is on the 10th of November, when the Court will deliberate upon the findings of the Committee, and take a final decision on the matter.
The SC will also determine if N.Srinivasan can seek re-election as President of the BCCI. In February 2014, the Mudgal panel had presented a sealed envelope to the SC containing the names of 13 individuals who needed to be probed further. N.Srinivasan is one of the persons named on the list.
IPL Scandal
S.Sreesanth, Ajit Chandila and Ankeet Chavan were the three prominent IPL cricketers who were arrested on allegations of spot-fixing. The former Chennai Super Kings Team Principal, Gurunath Meiyappan, and actor Vindoo Dara Singh are accused of engaging in betting during the sixth edition of the IPL.
Mudgal Committee
The Justice Mukkul Mudgal Committee was constituted by the SC in 2014. It is headed by retired Justice Mukkul Mudgal and includes former Solicitor-General of India, L.Nageshwara Rao, former Umpire Nilay Dutta,  Deputy DG of Narcotics Control Bureau B.B.Mishra and former Indian captain Sourav Ganguly.
Justice Mukul Mudgal
Justice Mudgal had started his career as an advocate at the SC and Delhi HC. After which he became a judge of the Delhi HC. He was later the Chief Justice of the Punjab & Haryana HC between 2009 and 2011. He retired on January 3, 2011
Month: Current Affairs - November, 2014
Topics: Committees • Scams
Latest E-Books