January 27: International Holocaust Remembrance Day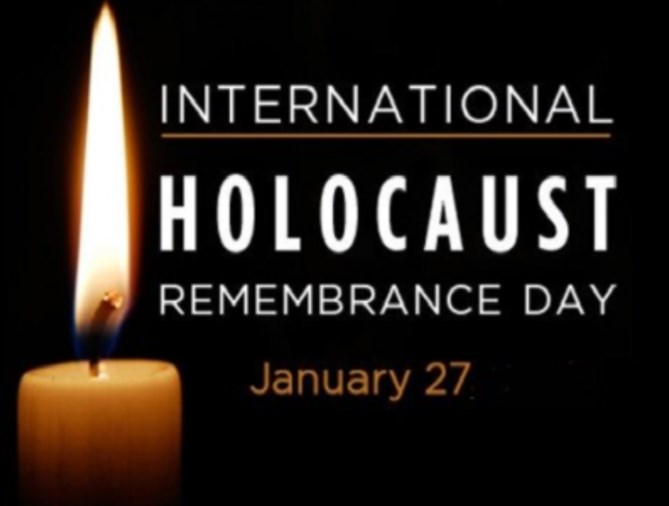 The International Holocaust Remembrance Day was observed on January 27 at the Bengaluru International Centre. A small ceremony was organised and memorial candles were lit by clergy of various religious communities to mark the International Holocaust Remembrance Day. The ceremony was organised in accordance with the UN's theme: "Facing the Aftermath: Recovery and Reconstitution after the Holocaust".
About International Holocaust Remembrance Day
It is an international Memorial Day that is observed to commemorate the victims of the Holocaust.
Holocaust refer to the genocide of European Jews by Nazi Germany during 1941-1945.
January 27 was chosen to commemorate the liberation of Auschwitz concentration camp by the Red Army in 1945.
The day was designated by the United Nations General Assembly resolution on November 1, 2005 in the wake of 60th anniversary of the liberation of the Nazi concentration camps.
The day marked the unwavering commitment of the international communities to counter the antisemitism, racism, and other forms of intolerance that could result into group-targeted violence.
Background
During 1941-1945, Nazi regime and its collaborators led to the killing of 6 million Jews and 11 million others.
Nazi Germany
Nazi Germany was a German State in between 1933 and 1945. It was officially known as the German Reich and also Greater German Reich.
United Nations General Assembly Resolution
The resolution is a declaration that is voted on by all member states of the United Nations in the General Assembly. The resolution usually requires a simple majority to pass. The General Assembly resolutions are non-binding towards member states. However, the internal resolutions may be binding on the operation of the General Assembly.
United Nations General Assembly (UNGA)
It is one of the six principal organs of the United Nations (UN). It serves as the main deliberative, policy-making and representative organ of the UN. The body is responsible for the UN budget. It is also involved in appointing the non-permanent members to the Security Council. UNGA is the only UN organ where all member states have equal representation.
Month: Current Affairs - January, 2021
Category: Important Days & Events Current Affairs
Topics: International Holocaust Remembrance Day • Nazi Germany • United Nations • United Nations General Assembly (UNGA) • United Nations General Assembly resolutions
Latest E-Books