Israel: National plan to reduce 80% GHG emissions by 2050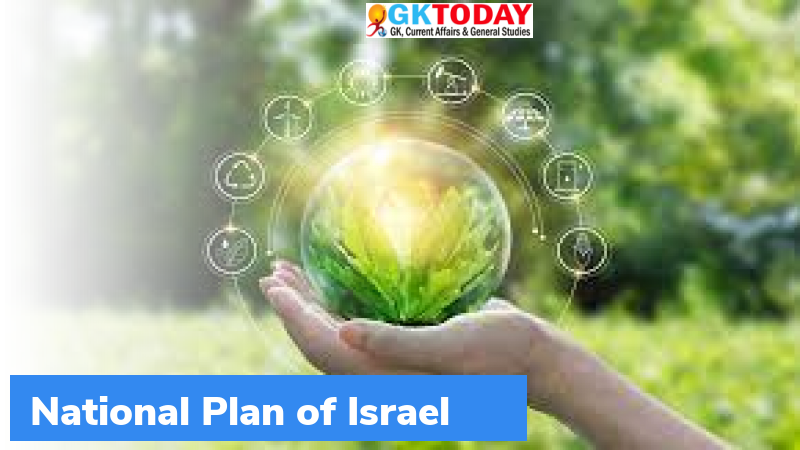 The Ministry of Energy of Israel recently announced a National Plan to reduce 80% of Greenhouse gas emissions by 2050 as compared to that of 2015.
About the plan
The plan aims to shut down all coal-fired power plants by 2025.
It aims to reduce greenhouse gas emissions in the electricity sector by 75% to 85% by 2050.
It will increase the production of renewable energy in the country.
The plan is to be implemented through development of innovative technologies, transition to electric vehicles, changes in energy usage in households and also through improvements in power grid.
What is the plan?
The plan will aim to make 25% of buses and vehicles in the country to be zero-emission by 2030 as compared to that of the current level.
Also, it will work in reducing 10% of the heavy trucks, especially those trucks weighing less than 3.5 tonnes to be zero emission by 2030.
It will direct homes and businesses to adopt public transportation hubs and will create sustainable and walkable communities.
The downtown areas are to be closed for cars. Only those vehicles that do not pollute are to be allowed in these regions.
The country is to move towards solar and hydrogen energy to achieve the targets.
Outcomes
The plan is expected to decrease the distances travelled in cars and heavy trucks. Also, the sustainable methods of travel are to increase to 50% in 2030 and 70% in 2050 as compared to 37% in 2018.
Around 25% of new apartment buildings are expected to become green energy buildings.
The plan will reduce 47% of methane emissions from landfill by 2030 and 92% by 2050.
It will reduce the waste reaching landfill to 20% in 2030 and 5% in 2050 as compared to 78% in 2018.
Month: Current Affairs - April, 2021
Category: International Current Affairs
Topics: Coal • Green House Gas Emissions • israel • net zero emissions • Power Plants
Latest E-Books