Insolvency and Bankruptcy board sets up two panels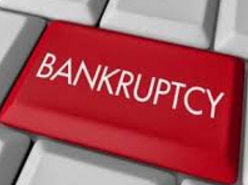 Insolvency and Bankruptcy Board of India (IBBI), which expects to soon operationalise the Insolvency and Bankruptcy Code, 2016 has set up two high-level panels to gather inputs from experts, including on service providers and corporate liquidation. To expedite operationalisation of the code, IBBI has already released three sets of regulations pertaining to Insolvency Professionals, Insolvency Agencies and Model Bye-Laws and Governing Board of Insolvency Professional Agencies.
Insolvency and Bankruptcy Code, 2016 seeks to ensure time-bound settlement of insolvency, faster turnaround of businesses and create a unified database of serial defaulters.
Panels
The advisory committee on services is headed by educationist Mohandas Pai and includes National Institute of Public Finance and Policy's Professor Ajay N Shah, National Stock Exchange Vice-Chairman Ravi Narain, Sebi's Executive Director J Ranganayakulu and senior lawyer Amarjit Singh Chandiok. The advisory committee on corporate insolvency and liquidation is headed by noted banker Uday Kotak and includes BSE CEO Ashishkumar Chauhan, Credit Information Bureau Chairman M V Nair and Corporate and Economic Research Group Advisory's Chairperson Omkar Goswami. The two committees have begun their deliberations.
IBBI has been set up by the code to regulate professionals, agencies and information utilities (IUs) engaged in the resolution of insolvencies of companies.
Composition of IBBI
Apart from the chairman, M S Sahoo, IBBI will have 10 members. The four government-nominated members are Additional Secretary at the Ministry of Finance Ajay Tyagi, Joint Secretary at Ministry of Corporate Affairs Amardeep Singh Bhatia, Joint Secretary at the law ministry G S Yadav and RBI Legal Advisor Unnikrishnan A. Two other members would be outside experts. The process of selection of rest of the three members is on.
Topics: Bankruptcy • Business law • Debt • Economy • Finance • Insolvency • Insolvency and Bankruptcy Board of India • Insolvency and Bankruptcy Code • Liquidation • Ministry of Corporate Affairs
Latest E-Books