India's plan to create Gas infrastructure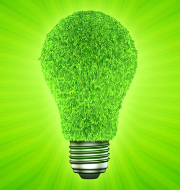 The Government of India is to increase the share of Natural Gas in the primary energy mix of the country from 6.2% to 15% by 2030. In order to achieve this, 60 billion USD is to be invested over next four years to create rigid gas infrastructure in the country. This includes city gas distribution network, pipelines and LNG terminals.
What is the plan?
The following are included in the plan of GoI to increase the share of Natural Gas
India is to adopt Clean Mobility Solutions with greater use of LNG as a transportation fuel. This includes long hauling trucks as well.
In 2019, PM Modi "One Nation One Gas Grid". Under this, India is to expand its Natural Gas Grid by adding 17,000 kilo metres of gas pipeline.
The regasification capacity of the country is to be increased from the current 42 million tonnes per annum to 61 million tonnes per annum. This is to be achieved by 2022.
In November 2020, the Government of India announced that it is to double its oil refining capacity in the next five years.
Earlier India established the first automated national-level gas trading platform in the country to facilitate trading. Also, the City Gas Distribution projects have been expanded to more than 232 geographical areas spread over 400 districts. This covers 53% of the Geographic areas of the country and 70% of the population.
The Government of India has planned to set up thousand LNG Fuel stations.
Huge biomass is to be tapped through National Biofuel Policy. The GoI is to set up five thousand CBG plants by 2023-24. This is to be achieved through an investment of 20 billion USD.
Key Drivers of Energy Sector of India
The key drivers of the growth of energy sector of India as identified by GoI are as follows
Greater reliance on domestic use of bio-fuels
Cleaner use of fossil fuels including coal and petroleum
Efforts to move towards gas-based economy
To achieve the renewable target of 450 GW by 2030
To decarbonize mobility
To move towards emerging fuels such as Hydrogen
Implement Digital Innovations across all the energy systems.
Month: Current Affairs - December, 2020
Category: Economy & Banking Current Affairs
Topics: Bio-Fuels • Biogas • Energy Sector • Energy Sector Reform • Liquefied natural gas • National Biofuel policy • Natural Gas • Renewable Energy Sector
Latest E-Books