India to host 'Jerusalem-Mumbai Festival'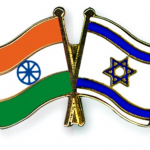 The first cultural festival called 'Jerusalem-Mumbai Festival' is set to be hosted by India, in Mumbai, Maharashtra. The festival is celebrated to promote the ties between India and Israel.
This is the first such joint event for Jerusalem in an Asian city. The two-day festival commences on February 15 and comprises of several art and cultural events to showcase the tradition of both countries.
Latest E-Books