India, Switzerland sign Joint Declaration for implementing AEOI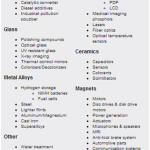 India and Switzerland have signed a Joint Declaration for implementation of Automatic Exchange of Information (AEOI) in respect of accounts of Indians held abroad.
Under the pact, both countries will start collecting data in accordance with the global standards in 2018 and exchange it from 2019 onwards.
Thus, it will help India to get access details of bank accounts held by Indians in Switzerland for 2018 and subsequent years on an automatic basis from September 2019. It is considered as a big step towards fighting black money stashed by Indians overseas.
The pact is based on the Multilateral Competent Authority Agreement on the Automatic Exchange of Financial Account Information (MCAA) also known as Common Reporting Standards (CRS) on AEOI.
Background
Switzerland always had been at the centre of the debate on black money allegedly stashed by Indians abroad. It used to be known for very strong secrecy walls around its banking practices till a few years ago. However, after huge global pressure had forced Switzerland to sign MCAA on AEOI and do away with its tough secrecy clauses in its local laws given to the banks.
What is the Multilateral Automatic Exchange of Financial Account Information (MCAA)?
MCAA is multilateral convention on administrative assistance in taxation matters developed by the Organisation for Economic Co-operation and Development (OECD).
It was signed by 53 jurisdictions in July 2015 based on Article 6 of the Convention on Mutual Administrative Assistance in Tax Matters. India had joined it in June 2015.
It sets up a system wherein bulk taxpayer information will be periodically be sent by source country of income to the country of residence of the taxpayer.
This agreement obliges signatories to exchange a wide range of financial information among themselves periodically and automatically.
Its main aim is to prevent international tax evasion and avoidance and help member countries to curb tax evasion and deal with the problem of black money.
Month: Current Affairs - November, 2016
Topics: black money • india-switzerland • MCAA • National • OECD • Tax Evasion
Advertisement