India, Sri Lanka agree to form Joint Working Group on Fisheries to address fishermen issue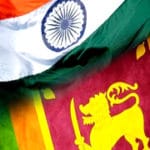 India and Sri Lanka have agreed to set up a Joint Working Group (JWG) on Fisheries and hotline between their Coast Guards to address long-standing issue of fishermen from Tamil Nadu. These mechanisms aim to help find a permanent solution to the fishermen issues.
The decision in this regard taken during talks between Union External Affairs Minister Sushma Swaraj and Sri Lankan Foreign Minister Mangala Samaraweera in New Delhi.
The JWG on Fisheries will meet every three months beginning January 2017 while the Ministers of Fisheries on both sides would meet every six months along with Naval representatives and Coast Guard to discuss the protracted issue.
Terms of reference of the JWG
Expediting the transition towards ending the practice of bottom trawling at the earliest.
Framing procedures for returning fishermen arrested by both sides.
Possibility of joint patrolling.
However, both sides failed to resolve the issue of their seized boats which has been an emotive issue in Tamil Nadu. This issue will be discussed at the first JWG meeting.
What is the issue?
The fishermen issue continues to be a major irritant in the India-Lanka ties. This issue has a socio-economic dimensions, livelihood and humanitarian dimension and wants a long term solution to the problem.
Sri Lanka's Position: It accuses Indian fishermen of straying into its territorial waters. It wants Indian fishermen to immediately end to bottom trawling, a practice that depletes the ocean's resources. It also has refused to return more than 100 trawlers seized since 2014.
India's Position: Fishermen from Tamil Nadu are only fishing in their traditional areas, especially around Katchatheevu, an islet ceded to Sri Lanka in 1974.
Month: Current Affairs - November, 2016
Topics: Fishermen Issue • India-Sri Lanka • National
Advertisement