India – ITU Joint Cyber Drill 2021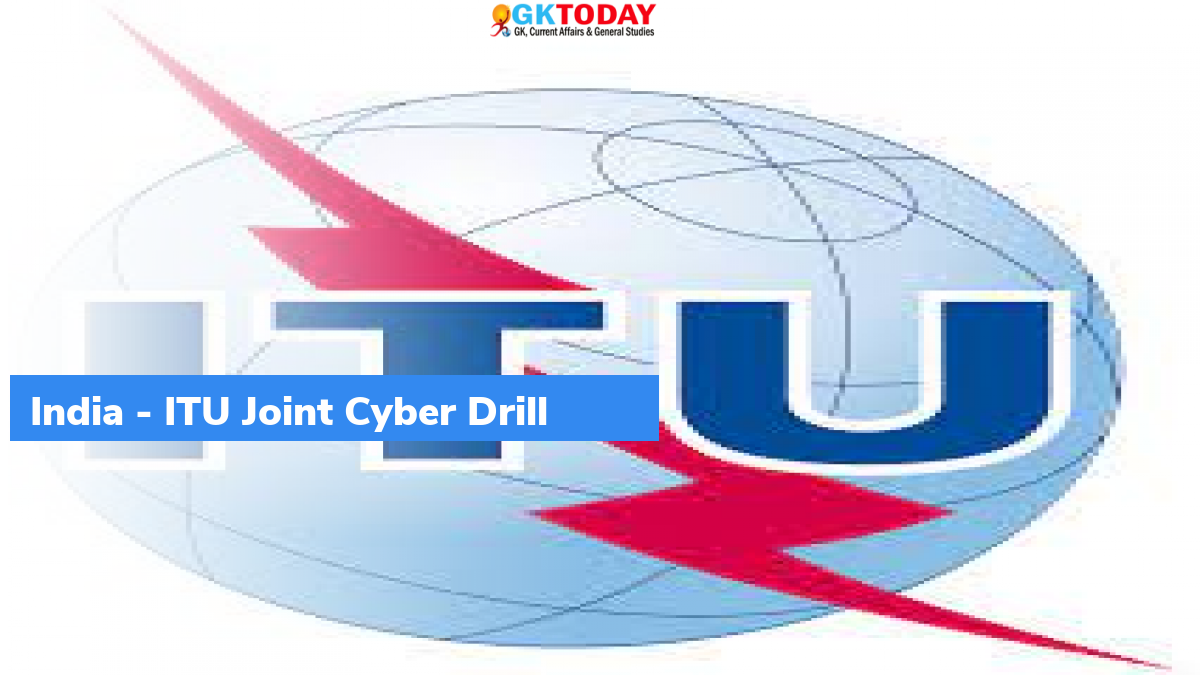 The International Telecommunication Union (ITU) and the Department of Telecommunications operating under the Ministry of Communications conducted a Joint Cyber Drill 2021.
What is the India – ITU Joint Cyber Drill?
The cyber drill was conducted for the Critical Network Infrastructure operators of India. The Critical Network Infrastructure are the systems, assets and networks that are essential to ensure the security of a country.
It aims to improve the cyber security readiness of India. Also, it aims to improve the protection and incident response capability of the country.
During the cyber drill, the cyber attacks and information security incidents were simulated. And the participants were trained to defend and respond against such incidents. Thus, the drill helped to test the cyber capabilities of an organisation.
What are the benefits of India – ITU Joint Cyber Drill?
The drill emphasized the role of Computer Security Incident Response Team and Computer Incident and Response Team (CIRT). The CIRT is responsible for handling security breaches
It also strengthened India's capability in protecting critical information infrastructure and building cyber resilience.
CIRT: Computer Incident Response Team: This team is responsible for handling the security breaches.
CSIRT: Computer Security Incident Response Team: The main responsibility of CSIRT is to expose the cyber-attacks targeting an organsiation.
CERT: Computer Emergency Response Team: It is an expert group that handles the cyber threats and cyber-attacks. It includes the computer emergency readiness team and the CSIRT.
SOC: Security Operation Centre: It is a centralized function that employs people, technologies and processes to continuously monitor and improve the security of the organisation. It prevents, detects, analyses and responds to the cybersecurity incidents.
Month: Current Affairs - December, 2021
Category: Important Days & Events Current Affairs
Topics: Cyber Attack • cyber crimes • Cybersecurity • International Telecommunication Union
Latest E-Books