India-Iran 19th Joint Commission Meeting on 22nd December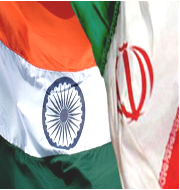 After a gap of four years, the India-Iran Joint Commission Meeting will be conducted on Sunday, 22nd December 2019 in Iran. This will mark the 19th Joint Commission meeting the two countries, with the previous 18th edition was organized on 28th December 2015 at New Delhi.
The 19th Joint Commission Meeting will be chaired by the External Affairs Minister of India, Dr. S Jaishankar and Mohammad Javad Zarif, Minister of Foreign Affairs of the Islamic Republic of Iran. The Ministers are expected to review the bilateral progress between the two countries in the field of economic and trade cooperations, with focus on discussions on the outcomes from the Second meeting of the Follow-up Committee on Chabahar Agreement between India, Afghanistan and Iran conducted on Friday, 20th December 2019 at New Delhi.
Based on mutual interest, both the Ministers will be exchanging their views and are also expected to sign relative documents. During his visit from 22nd to 23rd December, the Indian External Affairs Minister is also expected to call on the President of Iran, Hassan Rouhani.
During the Second meeting of the Follow-up Committee on Friday, the steady progress by the India Ports Global Ltd company in port operations at Chabahar was welcomed by the representatives from all the three countries. In December 2018, India Ports Global Ltd took over the port operations at Chabahar's Shaheed Beheshti Port and has handled more than 5 lakh tons of cargo to date.
Topics: Afghanistan • Chabahar Port • Dr. S Jaishankar • External Affairs Minister of India • Hassan Rouhani • Iran • Minister of Foreign Affairs • Mohammad Javad Zarif • New Delhi • Shaheed Beheshti Port
Latest E-Books