IAF's MiG 27 roars through the skies for the last time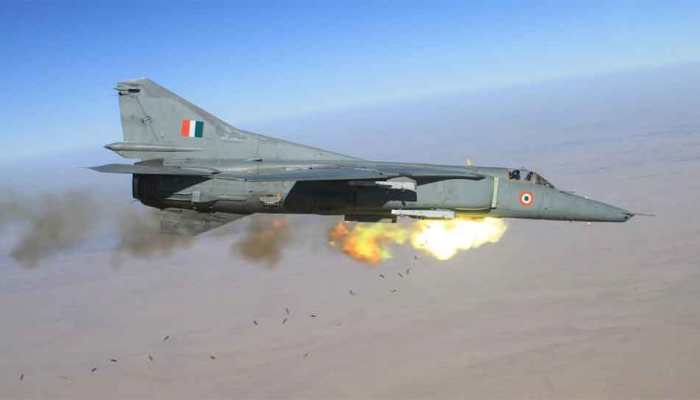 The MiG 27 aircraft's last squadron comprising of seven aircraft retired on Friday, December 27, 2019, at the Jodhpur Airbase. The last squadron with the upgraded version known as MiG-27 UPG, took the skies for the last time at the air force station in Jodhpur. The Mikoyan-Gurevich design bureau in Russia originally built the MiG 27 which later was produced by the Hindustan Aeronautics Limited(HAL) in India under the license name 'Bahadur'.
With immense contribution for more than three decades at the time of both during peace and war, the MiG-27 took its last flight on Friday. The lethal fighter aircraft was the backbone of the Indian Air force(IAF) for decades. In the year 1985, the MiG-27 was introduced into the IAF's fleet, and went on to play a vital role in the country's history at the time of the Kargil War by delivering rockets and bombs on the enemy-occupied positions with accuracy.
Earlier in December 2017, the MiG 27 ML squadron roared into the sky for the last time, making the two squadrons with the upgraded versions of MiG-27 at the Jodhpur airbase the last ones. IAF bade farewell to its fighter aircraft at a ceremony attended by veteran air warriors along with serving air warriors. The only unit of IAF operating the MiG-27 UPG,  Squadron number 29 will be number plated with 27 December 2019 on 31 March 2020.
Topics: Hindustan Aeronautics Limited • Indian Air Force • Jodhpur • Kargil War • MiG 27 • Russia
Latest E-Books