Highlights: NITI Aayog's School Education Quality Index (SEQI)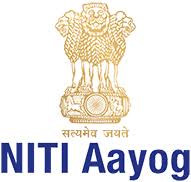 The Government of India think tank NITI Aayog released the SEQI – School Education Quality Index. SEQI evaluates the performance of states and union territories in the school education sector. The report has categorized the states as small and large states for ease of comparability. The Union Territories are categorized separately.
Key findings of the report
Between 2015 – 16 and 2016 – 17, 18 of the 20 large states have improved in overall performance. The highest incremental performance was recorded in Kerala. Kerala had a score of 77.6% in 2015 – 16. It has increased to 82.2% in 2016 – 17.
The other states that have shown incremental performance following Kerala were Tamil Nadu, Haryana, Gujarat and Himachal Pradesh.
Of all the large states, Rajasthan made a quantum jump by scoring 8% more than the previous score.
Karnataka and Uttarakhand declined in overall performance.
Among the small states, the incremental performance was shown by Tripura, Manipur, Meghalaya, Nagaland and Goa. The scores declined in Mizoram, Arunachal Pradesh and Sikkim.
About SEQI
The SEQI was conceptualized by MHRD and NITI Aayog. The index is divided into 2 categories
Outcomes – It includes learning, infrastructure and facility, access and equity
Governance processes and structural reforms
The institution considers 34 indicators while deciding the ranking. The highest weightage is given to learning outcomes.
As school education is a subject on Concurrent list, state – level leadership is crucial for fruitful outcomes. The index helps to review the status of school education quality. It acts as a feedback to the government initiatives and their implementation.
Other Index by NITI Aayog
Apart from SEQI, NITI Aayog also release heath index and composite water management index annually. They were first launched in 2018. The purpose of launching the indices is to promote cooperative and competitive federalism among states. Apart from this, NITI Aayog also released SDG index in 2018 to measure the progress of states towards the SDGs for 2030.
About NITI Aayog
It is National Institution for Transforming India, established to achieve SDG and to enhance cooperative federalism in India. The Prime Minister is the chairperson of the think tank. It was established in 2015. The think tank replaced 65-year-old planning commission. One of the major initiatives of NITI Aayog is the use of blockchain technology in E – Governance. The name of this project is India chain. The vision of the project is to link India chain and India Stack, the digital infrastructure that forms the backbone of Aadhar project.
Month: Current Affairs - September, 2019
Category: Reports & Indexes Current Affairs
Topics: Education • Kerala • NITI Aayog • School Education Quality Index • SEQI
Latest E-Books