Health Ministry launches Viral Load test for People Living with HIV/AIDS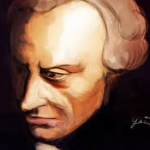 The Union Ministry of Health and Family Welfare launched 'Viral Load testing' for all People Living with HIV/AIDS (PLHIV). The viral load test measures amount of HIV in blood number of copies of HIV RNA in millilitre of blood.
Significance of Viral Load test
Viral Load testing initiative for PLHIV will provide free of cost viral load testing for 12 lakh PLHIV on treatment in country at least once year. It will help to monitor effectiveness of treatment of patients taking lifelong Antiretroviral Therapy (ART). It will help to optimize utilization of first line regimens, thus preventing drug resistance and ensure longevity of PLHIV.
It will empower medical officers to detect failure on first line treatment and therefore save PLHIV from developing resistance to drugs. It will also help in strengthening 'Mission Sampark' in tracking LFU (Loss to Follow Up) PLHIV and achieve India's commitment to global 90-90-90 target by 2020.
Background
India has third largest population of PLHIV after South Africa and Nigeria, according to UNAIDS. India had 2.1 million people living with HIV at end of 2016 and 36.7 million globally, according to the report. According to UNAIDS report, in India only 49% of patients were on ART in 2016.
Month: Current Affairs - February, 2018
Topics: Diseases • HIV and AIDS • Ministry of Health and Family Welfare • National • Public health • Viral Load testing
Latest E-Books