Government releases modified draft Bill to check the menace of Ponzi schemes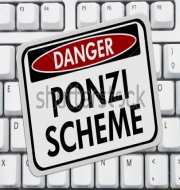 The government has released the revised Draft 'Banning of Unregulated Deposit Schemes and Protection of Depositors' Interests Bill, 2016' to crack down on Ponzi and illegal deposit schemes to protect the interests of depositors and the connected matters.
Key facts
It proposes to set up an online database of information on deposit taking activity in the country.
A new clause has been introduced to give depositors first charge on any asset created from the deposits.
The bill being social welfare legislation has focused primarily on protecting the interests of depositors over others.
It has refined the definition of deposits. According to the refined definition, deposits mean the receipt of money as an advance or loan in any form that has to be given back after the completion of a specified period of time with or without interest, bonus, profit or in any other form.
Prison term between 1 year and 10 years has been prescribed for various offences committed under this act in addition to a fine of up to Rs 25 crore
In cases involving more than one state, the case can be referred to Central Bureau of investigation (CBI). However, the case has to fulfil the following two conditions for a CBI investigation:

The depositors, Deposit Takers or properties involved in the case must be located in more than one State or outside India, and
The total value of the amounts involved should be of such magnitude that can significantly affect the public interest.
Category: Government Schemes Current Affairs
Topics: Central Bureau of Investigation • Confidence tricks • Criminal investigation • Deception • Deposit account • Deposit insurance • Economy • Finance • Financial services • Saradha Group financial scandal
Latest E-Books