Government launches Pradhan Mantri Vaya Vandana Yojana for senior citizens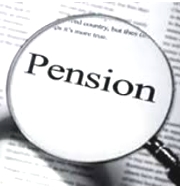 The Union Finance Ministry has launched Pradhan Mantri Vaya Vandana Yojana (PMVVY), a pension scheme exclusively for senior citizens aged 60 years and above.
Under this scheme, senior citizens will get a guaranteed interest of 8% for 10 years depending upon the investment made by them.
Features of PMVVY
This PMVVY scheme will be available from May 4, 2017 to May 3, 2018. Life Insurance Corporation of India (LIC) has been given the sole privilege to operate the scheme. It can be purchased offline as well as online through LIC.
This scheme provides an assured return of 8% per annum payable monthly for 10 years on single lumpsum premium ranging from Rs. 150000 (minimum) to Rs.750000 (maximum). Pension (minimum: Rs.1000/ month; maximum: Rs.5000) will be payable at the end of each period, during the policy term of 10 years, as per the frequency of monthly, quarterly, half-yearly, yearly as chosen by the pensioner at the time of purchase.
It is exempted from goods and services (GST) tax. It will offer senior citizens more avenues to earn steady regular income at a time of falling interest rates. On survival of the pensioner to the end of the policy term of 10 years, the purchase price of the scheme along with the final pension instalment will be payable.
The scheme also offers loan up to 75% of the purchase price after 3 policy years (to meet the liquidity needs). Loan interest will be recovered from the pension instalments and loan will be recovered from claim proceeds.
The scheme allows for premature exit for the treatment of any critical terminal illness of self or spouse.  On such premature exit, 98% of the purchase price would be refunded. On death of the pensioner during the policy term of 10 years, the purchase price should be paid to the beneficiary.
Month: Current Affairs - July, 2017
Topics: Finance Ministry • Government Schemes • LIC • National • Pension Schemes • Pradhan Mantri Vaya Vandana Yojana
Latest E-Books