Government launches IVRS platform to tackle call drops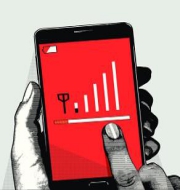 The Union Government has launched Integrated Voice Response System (IVRS) system in a bid to tackle the call drop menace.
The system was launched at multiple locations including Delhi and Mumbai to obtain direct feedback from subscribers on call quality on the issue of frequent call drops.
It is now available in Delhi, Mumbai, Punjab, Uttar Pradesh, Uttarakhand, Maharashtra and Goa and soon will be extended to the entire country.
How it works?
Subscribers will receive an IVRS call from a short code 1955 and will be asked a few questions such as whether they are facing call drops in their area or not.
Mobile users can also send a toll-free SMS to the short code, containing their location where they are facing the problem.
The feedback received will be shared with operators so they can take corrective steps in the problem areas and address the issue of call drops.
Initially, it will be utilised obtaining feedback for call drops and subsequently it will extended to capture consumer feedback in other areas as well.
What is Call drop?
Call drop occurs after voice call is interrupted or disconnected before it is completed after being successfully established. Thus, it can be said that it represents telecom operator's inability to maintain a successfully established call prior to their normal completion.
Reasons: Call drop may occur if signal strength of mobile tower of telecom operator goes below the minimum acceptable single to make a call. It may also even occur due to interference created by bad environmental conditions and because of improper hard handoff if user is moving from one cell to another cell.
Month: Current Affairs - December, 2016
Latest E-Books