Government extends the term of 14th Finance Commission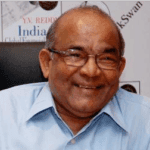 The Cabinet has approved the extension of the deadline for the submission of the Report of the 14th Finance Commission by two months to December 31, 2014. The Commission had sought extension of its earlier deadline of October 31 in order for it to 'examine financial projections and carry out consultations with the governments of Andhra Pradesh and Telangana.' The Commission was to submit its report on the basis of its terms of reference by October 31, 2014 covering a period of five years from April 1, 2015 to March 31, 2020.
New Mandate
The mandate of the 14th Finance Commission was expanded to include an additional term of reference to make recommendations for the successor states on reorganisation of Andhra Pradesh in accordance with Andhra Pradesh Reorganisation Act, 2014. It is on this ground that the Finance Commission has asked for an extension, so that it may carry out the necessary consultations.
14th Finance Commission
The 14th Finance Commission is a five member commission under the chairmanship of former RBI Governor Y.V. Reddy. The other members of the Commission are former Finance Secretary Sushma Nath, NIPFP (National Institute of Public Finance & Policy) Director M.Govinda Rao, Planning Commission Member Abhijit Sen and Former Acting Chairman of National Statistical Commission Sudipto Mundle.
The mandate of the 14th Finance Commission includes:-
Distribution of taxes/sharing of tax proceeds between the Centre and states
Suggest measures for maintaining a stable and sustainable fiscal environment
Suggest steps for pricing of public utilities such as electricity, power, public transport, irrigation and water in an independent manner
Look into issues like disinvestment, GST compensation, sale of non-priority PSUs and subsidies.
Month: Current Affairs - November, 2014
Topics: Committees • Current Affairs - 2017 • Finance Commission • Public finance
Latest E-Books