Government bans NGO Islamic Research Foundation (IRF) for five years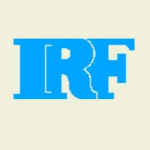 The central government has declared NGO Islamic Research Foundation (IRF) as an 'unlawful association' under the Unlawful Activities Prevention Act (UAPA) for a time period of five years. The promoter of IRF is a controversial Islamic preacher named Zakir Naik. An educational trust run by Naik has already been banned from receiving foreign funds.
Rationale
According to the Home Ministry, IRF has dubious links with Peace TV, an international Islamic Channel which is widely accused of propagating terrorism. Naik has been accused of transferring IRF's foreign funds to peace TV for producing objectionable contents.
Zakir Naik has been found to have made many provocative speeches and engaged in terror propaganda.
Maharashtra police have registered criminal cases against Zakir Naik for the charges of radicalizing youths and luring them into terror activities.
According to the Bangladeshi Newspaper named 'Daily Star', one of the perpetrators of July 1 Dhaka attack was found to have quoted Naik while running a propaganda on facebook.
Naik is already banned in the UK, Malaysia, and Canada for his hate speech against other faiths and religions.
The Unlawful Activities (Prevention) Act, 1967
UAPA was enacted to prevent unlawful activities directed against the integrity and sovereignty of India. It bans unlawful activities' associations and makes powers available to effectively deal with them. UAPA was first enacted in 1967 and was amended in 2004 to deal with terror activities. It was last amended in 2012. Under UAPA, the definition of "terrorist act" has been expanded to include offences that threaten economic security, counterfeiting Indian currency and procurement of weapons etc. The banned organizations are added to the list of banned terrorist organizations under Section 35 of the UAPA.
Topics: Censorship in India • Definitions of terrorism • Islam • Islam and science • Islamic television networks • Muslims • Naik • Peace TV • Religion • Rona Wilson • Unlawful Activities (Prevention) Act • Zakir Naik
Advertisement