Ghana: Akufo Addo is the new President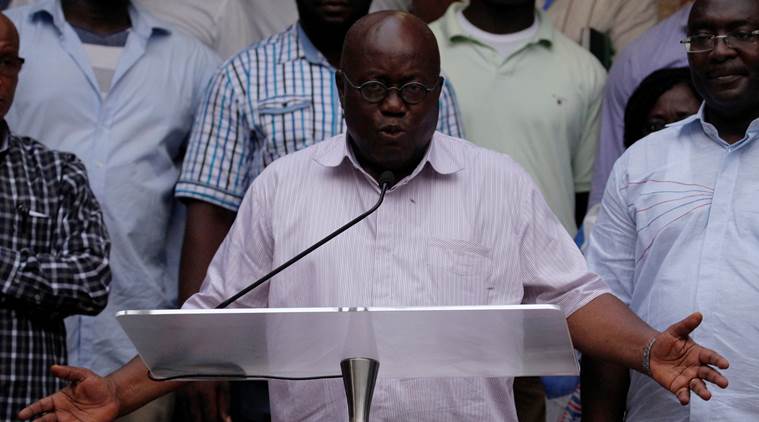 The former foreign minister Nana Akufo-Addo from New Patriotic Party NPP has emerged victorious in Ghana's Presidential election by defeating President John Mahama by 53.8 percent votes in his favour. This is his third run for the top post.
Mahama had become President in July 2012 after the sudden demise of the then incumbent leader and had later won the elections later in the year. Akufo Adda in his campaign had stressed on the rising unemployment and underperforming GDP to appeal to the masses. On the other hand, Mahama had rested his campaign on his firm plans to revive the economy and continue with modest gains in the infrastructural development of the country. He had also stressed on the fact that any change in the government will reverse all the progress made on these parameters over the years.
Election process in the country have been largely peaceful ever since the country has moved from military rule to democratic form of government in 1992.
Topics: Akan people • Corruption in Ghana • Elections in Ghana • Ghana • Government of Ghana • John Mahama • Nana Akufo-Addo • Nana Akufo-Addo administration controversies • New Patriotic Party • Ofori-Atta family • Politics of Ghana • Vice-Presidents of Ghana
Latest E-Books