Freedom Baby: India's first Humboldt penguin dies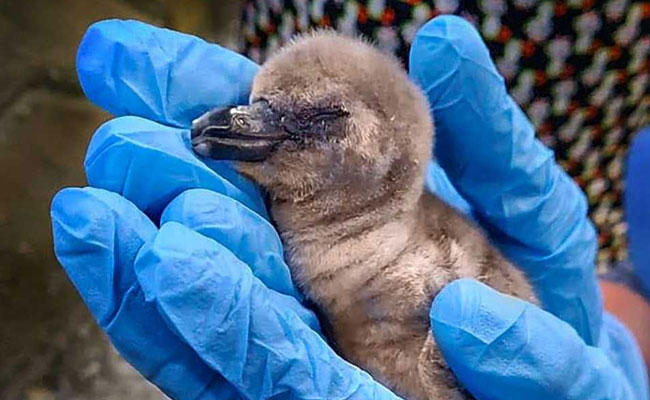 India's first captive-born Humboldt Penguin named Freedom Baby died barely a week after it was born at Veermata Jijabai Bhosale Udyan and Zoo (Byculla zoo). It died due to new born anomalies like liver dysfunction and yolk sac retention.
Freedom Baby
The penguin chick was born on 15th August 2018 to penguin pair of Mr Molt (male) and Flipper (Female). It was named Freedom Baby as it was born on Independence Day. It was born 40 days incubation period after Flipper, oldest female in zoo's penguin colony hatched single egg it had laid. It was the first Humboldt Penguin to born in captivity in India.
Background
Byculla zoo had imported eight Humboldt Penguins – later named as Dory, Donald, Daisy, Popeye, Olive, Bubble, Flipper and Mr Molt – from a South Korea zoo in July 2016. These penguins are kept in special enclosure which is spread across 1,700 sqft where average temperature of 16-18 degrees celsius is maintained. The water quality is regularly tracked and penguins are fed various fish, including Indian Mackerels. One female penguin Dory was not able to survive and had died in October 2016 following bacterial infection. These penguins have been top attraction of the Mumbai zoo.
Humboldt penguin: It is named after the cold water current (Humboldt current) it swims in. It is native to South America and breeds in coastal Chile and Peru.  It is categorized as vulnerable under IUCN list.
Month: Current Affairs - August, 2018
Topics: Humboldt Penguin
Latest E-Books