FIIs pull out $2 billion hot money from India in 2016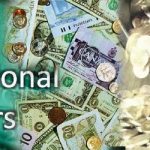 India is headed towards losing its safe haven status among foreign portfolio investors after a nearly USD 2-billion pullout of so-called 'hot money' 2016. This has made it the last period in the last 8 years in case of foreign investments.
The debt instruments have taken the major setback after they had been the most preferred investment avenue for foreign funds in recent years. Equities are attracting foreign investment but it is not enough to match the outflows from the bond market. The net outflow by the FPIs is more than USD 6.2 billion in 2016 while with only a few days of trading the net inflow is only USD 4.3 billion. The gaining strength of the dollar, rate hike by the US Federal Reserve, victory of Donald Trump, recent demonetisation has led to an apparent cash crunch in the domestic market and a grave selling pressure in the capital markets. The impact of GST and Italy's constitutional referendum has also played their part in creation of the current situation. This will possibly affect the production and domestic consumption for few months.
Topics: Economy • Financial markets • Foreign direct investment • Hot money • International finance • World economy
Latest E-Books