Emerging economies more vulnerable to big oil price moves: Nomura report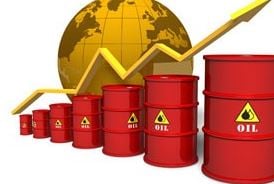 The Japanese financial services major Nomura has analysed the impact of the twin drone attacks which targeted Abqaiq, the site of the largest oil processing plant run by the Saudi state oil company, Aramco, and the Khurais oilfield. The attacks wiped out more than half of Saudi Arabia's crude supply. The attack has surged the crude prices up by almost 20 per cent to $71.95 per barrel. This was the biggest gain in Brent in dollar terms since futures started trading in 1988.
What does the report say?
In the midst of weak consumer demand, higher oil prices can lead to stagflation in an emerging economy like India, which imports more than 70 per cent of its oil needs.
Since the current rise in oil prices is driven more by supply-side factors, it tends to be more damaging to large net oil importers.
The absence of a strong pick up in exports, higher import cost of oil could sharply worsen current account positions, compress profit margins. The firms would be forced to pass on higher production costs resulting in a raise consumer price index (CPI) inflation.
For a country like India, higher oil prices are equivalent to negative terms-of-trade shock which weakens growth, pushes up inflation and deteriorates the twin deficits.
Nomura estimates that every $10/bbl rise in oil price would reduce gross domestic product (GDP) growth by around 0.2 percentage point, widen the current account deficit by 0.4 per cent of GDP, widen the fiscal deficit by 0.1 per cent of GDP and add around 30 basis points (bp) to headline CPI inflation.
The report also suggests that if higher oil prices result in rupee depreciation, then for every 5 per cent rupee depreciates, headline inflation would increase by 20 bp.
Since the Reserve Bank of India (RBI) targets CPI inflation of around 4 per cent in its monetary policy, Nomura hopes that RBI will look through higher oil prices as this is a temporary supply-side shock.
Topics: Consumer price index • Economics • Economy • Inflation • National Energy Program • Price indices • Price of oil • Pricing
Latest E-Books