Draft Mediation Bill – Highlights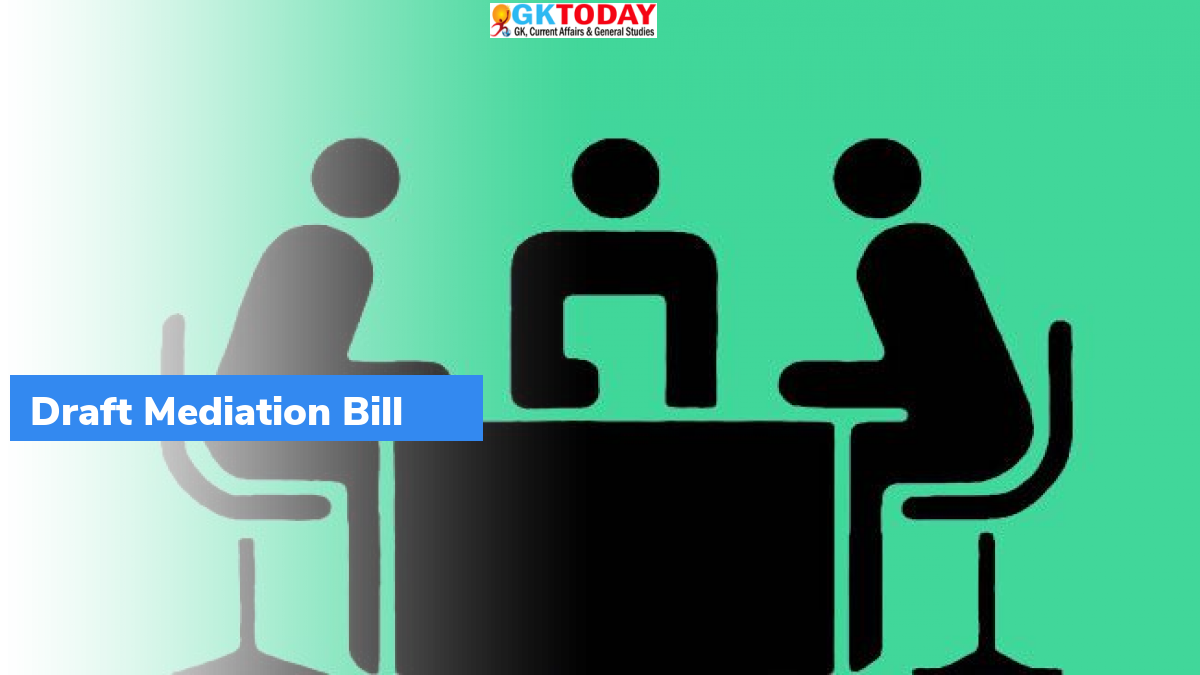 Indian government has issued a Draft Mediation Bill for Public Consultation, that seeks to safeguard the interest of litigants to approach competent adjudicatory forums.
Key Points
Draft Mediation Bill provides for pre-litigation mediation.
The bill safeguards the interest of litigants to approach competent adjudicatory forums and courts for urgent relief.
According to the bill, successful outcome of mediation has been made enforceable by law, in the form of Mediation Settlement Agreement.
Mediation Settlement Agreement is out of consensual agreement between the parties. Thus, challenge related to it has been permitted on limited grounds.
As per bill, mediation process safeguards the confidentiality of mediation undertaken. It also provides for immunity in certain cases against its disclosure.
Registration procedure
According to the draft bill, registration of Mediation Settlement Agreement has been provided with the legal authorities in State, District and Taluk within 90 days for ensuring maintenance of authenticated records of the settlement.
Mediation Council of India
Bill provides for the creating a Mediation Council of India.
Other provisions of the bill
The draft bill proposes to bring about a standalone law on Mediation regarding the issues of domestic and international mediation because India is a signatory to the Singapore Convention on Mediation.
It also takes international practice of using terms like 'conciliation' and 'mediation', into contemplation.
Mediation as an ADR
As an Alternate Dispute Redressal (ADR), mediation provides an informal, simple, non-adversarial approach for resolving several types of disputes like civil disputes, commercial disputes and family disputes etc. In such cases, parties are not able to start any negotiation and reach to the settlement on their own.
Month: Current Affairs - November, 2021
Category: Legal & Constitution Current Affairs
Topics: Alternate Dispute redressal • Draft Mediation Bill • Mediation Council of India • Singapore Convention on Mediation • UPSC
Latest E-Books