Draft of Indian Wind Turbine Certification Scheme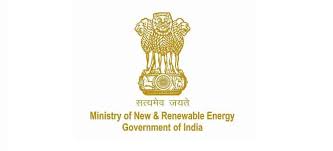 Union Ministry of New and Renewable Energy (MNRE) has prepared draft of Indian Wind Turbine Certification Scheme (IWTCS) incorporating various guidelines of Turbine Certification Scheme. It has been prepared in consultation with Chennai based National Institute of Wind Energy.
Indian Wind Turbine Certification Scheme (IWTCS)
It is consolidation of all relevant national and international standards, technical regulations and requirements issued by Central Electricity Authority (CEA), guidelines issued by MNRE and other international guidelines.
It enlists guidelines for benefit of all stakeholders from concept to lifetime of a wind turbine, including Indian Type Approved Model (ITAM), Indian Type Certification Scheme (ITCS), Wind Farm Project Certification Scheme (WFPCS) and Wind Turbine Safety & Performance Certification Scheme (WTSPCS).
It incorporates the best practices from other nations in order to ensure the quality of the wind energy projects.
IWTCS aims to assist and facilitate following stakeholders
Original Equipment Manufacturers (OEMs)
End Users –Utilities, Developers, IPPs, Owners, Authorities, Investors and Insurers
Certification Bodies.
Testing Laboratories.
Background
Wind energy has over period become mainstream source of renewable power generation in India. The steady growth of the sector has seen different types of wind turbines with diverse performance and safety criteria.
MNRE through various policies and schemes has facilitated the healthy and orderly growth of this sector.
The modern wind turbines have higher hub heights, larger rotor diameter, higher capacity and improved Capacity Utilization Factor (CUF) along with technological improvements.
Under these developments, there is need for comprehensive scheme that provides complete technical requirements that have to be complied by wind turbines for safe and reliable operation by all the stakeholders.
Also, there is need for technical regulations that shall facilitate common ground for OEMs, Developers, Investors and Financial Institution for systematic development.
Month: Current Affairs - November, 2018
Topics: Draft of Indian Wind Turbine Certification Scheme • Indian Wind Turbine Certification Scheme • Ministry of New and Renewable Energy • National • Renewable energy • Wind Energy
Latest E-Books