More differently abled attend schools than before: 2011 Census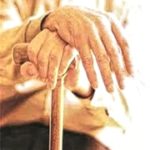 According to recently released new 2011 census data, nearly two-thirds of the disabled population in the age-group of 5-19 in 2011 were attending educational institutions.
It was mentioned in the table C-22 of census which gives distribution of the disabled population in the age-group 5-19 by their attendance status in educational institution, type of disability, sex, age and residence.
Highlights of the table C-22 of census
As many as 40.2 lakh (61.2%) out of the total of 65.7 lakh disabled population in the specified age group were attending educational institutions in 2011.
Besides, 8.0 lakh (12.1%) had attended educational institutions earlier and 17.5 lakh (26.7%) never had attended any educational institutions.
The census shows improvement of 11% points from 2001 when 33 lakh (50%) of the 65.3 lakh differently abled persons had attended educational institutions.
The enrolment figure is 10% points lower than that of the total population — 71% attending educational institutions.
27% of the disabled people in the age group of 5-19 have never attended any educational institute.
Data show those who reported to have 'any other disability' has the highest percentage (71.2%) of the people attending any educational institution.
This was followed by those having visual disability (68%) and hearing difficulty (67%), Movement (59.6%), Speech (58.9%), Mental retardation (47.2%), Multiple disability (37.2%) and Mental illness (34.1%).
Month: Current Affairs - November, 2016
Category: Reports & Indexes Current Affairs
Topics: Census • National • Social Issues
Advertisement