Current Affairs – September 4, 2020 [Morning Headlines]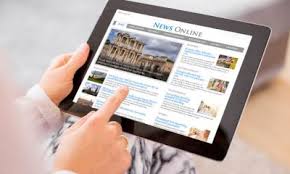 Here are the Current Affairs Morning Headlines of September 4, 2020 by GKToday:
Government decides to skip Question Hour amid lack of efficient use
According to the analysis of Parliamentary data since 2009, Question Hour is often faced with many opposition-sponsored disruptions. It revealed that Lok Sabha and Rajya Sabha could not utilise 90% of the allotted time for oral questions and answers in any sessions except one each in 2016 and 2019.
3,000 more hectares added to Kaziranga National Park and Tiger Reserve
The Assam government approved additional areas that are expected to ensure better wildlife conservation and reduce human-wildlife negative interactions in the future. With the new additions, the total areas of the park will increase to 914 sq km. The previous such addition to the park was in 2016.
Manipur expects GI tag for Tamenglong Orange
After Manipuri black rice, locally known as 'Chakhao' bagged Geographical Indication tag, Manipur expects to receive the same for Tamenglong orange, a species of mandarim group after 120 days.
Andhra Pradesh government approves revised policy for free agriculture power supply
The Cabinet approved the revised policy of supplying agriculture power supply for free. The policy would enable farmers to continue to get power supply to their crops at free of cost. The government is to directly transfer cash into farmers' accounts to the extent of power they consumed to pay the power bills.
Record high surge of new MGNREGA cards
Over 83 lakh new households have been issued job cards under MGNREGA during the first five months of the current fiscal year. Between April 1 and September 3, this number is higher than the annual surge for the past 7 years.
CRPF bans smartphones in high-sensitive areas
New guidelines were issued by the Central Reserve Police Force, which prohibited smartphones that can store and record data in "high sensitivity" areas. This new guidelines will be applicable to both jawans and civilian staff.
3,181 km national highway constructed in April-August surpasses target
The Ministry of Road Transport and Highways had set the construction target at 2,771 km. The length of national highway works awarded during this fiscal has also doubled when compared to the last fiscal.
Month: Current Affairs - September, 2020
Category: Today's News Headlines
Latest E-Books