Current Affairs – September 1, 2020 [Evening Headlines]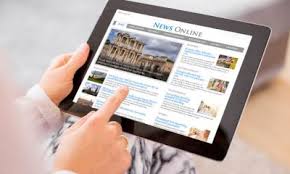 Here are the Current Affairs Evening Headlines of September 1, 2020 by GKToday:
World's largest 'solar tree' installed in West Bengal
The CSIR-CMERI claimed to have developed the world's largest 'solar tree'. It is installed at its residential complex in Durgapur, West Bengal. This model can be customised to be used for agricultural purposes.
SC allows telecos 10 years to pay AGR dues
The 3-judge bench of the SC allowed telecom operators 10 years to pay dues pertaining to adjusted gross revenue (AGR). This 10-year payment schedule is to be initiated from 1st April next year. The telecos are to make 10% upfront payment of their AGR dues. The annual instalment are to be paid by 7th February each year.
Delhi's third sero survey initiated
The third sero survey is scheduled to be conducted from 1st till 5th of September in the national capital. Sero surveys are to help identify population that may have contracted the virus and recovered from the disease without realising it. This is to help the government in analysing trends and drafting COVID-19 management strategy.
US mulls NATO-like alliance with India, Japan, Australia to counter China
US Deputy Secretary of State Stephen Biegun recently announced that the US seeks to formalise closer defence ties with India, Japan and Australia like that of the North Atlantic Treaty Organisation (NATO) to counter China. Washington is looking to get the QUAD countries and others to ensure protection of interests in Indo-Pacific.
Rajiv Kumar appointed as new Election Commissioner
Former IAS officer Rajiv Kumar has taken over as the new Election Commissioner of India. His tenure is to end on 28 April 2023. Prior to this, he served as Union Finance Secretary between September 2017 to February 2020.
India, Japan, Australia agree to cooperate on supply chain resilience in Indo-Pacific
In a bid to counter China's trade dominance, trade ministers of the three countries agreed to work towards ensuring supply chain resilience in the Indo-Pacific region. The ministers also called on other countries in the region to join this initiative.
National Nutrition Week celebrated in India
The week is observed on September 1-7 to spread awareness on the importance of diet and nutrition. It is a government initiative that started in 1982. The Women and Child Development Ministry's Food and Nutrition Board and state departments of women and child development, health and NGOs collaborate to spearhead activities during this week.
Month: Current Affairs - September, 2020
Category: Today's News Headlines
Latest E-Books