Current Affairs – November 20, 2020 [Today's News Headlines]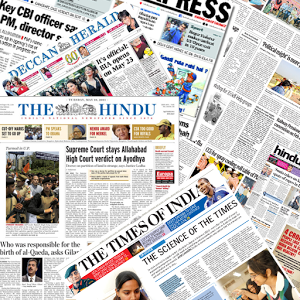 Here are Today's News Headlines for November 20, 2020
India
Indian Prime Minister Narendra Modi held a virtual summit with his Luxembourg counterpart. During the summit, the prime minister welcomed Luxembourg to join International Solar Alliance.
Union Minister Hardeep Singh Puri launched Safaimitra Suraksha Challenge across 243 cities. The challenge aims at preventing 'hazardous cleaning' of sewers and septic tanks.
3rd Naturopathy Day observed on Nov 18
The third Naturopathy day was observe on November 18, 2020 on the theme "Nurturing Vitality Through Naturopathy".
The Directorate of Revenue Intelligence (DRI) has busted an international drug smuggling racket seizing half a kg of cocaine in Mumbai under Operation Calyso.
The Defence Ministry launched a portal for defence land management system (LMS) The portal will bring greater efficiency, transparency and speed in dealing with land management matters.
Collections of selected speeches of President Kovind launched
Defence Minister Rajnath Singh unveiled two books 'The Republican Ethic Volume III' and 'Loktantra Ke Swar'. They are collections of selected speeches of President Ram Nath Kovind.
Economy & Corporate
Moody's lowered contraction rate for India's GDP
Moody's Investors Service on November 19, 2020, lowered the contraction rate for India's gross domestic product to 10.6% for 2020-21. Earlier it had estimated the contraction rate as 11.5%.
Bengaluru Tech Summit 2020
Government of Karnataka organised the Bengaluru Tech Summit along with Karnataka Innovation and Technology Society (KITS), Karnataka government's Vision Group .Th tech summit is being held on Biotechnology, Information Technology, Startup, Software Technology Parks of India (STPI) and MM Activ Sci-Tech Communications. The summit is being held from November 19 to 21.
The Government of India and the New Development Bank signed a loan agreement of 500 million USD for 'Delhi-Ghaziabad-Meerut Regional Rapid Transit System Project'. The project will provide fast, reliable, safe and comfortable public transport system in the National Capital Region (NCR).
The Reserve Bank of India has proposed merging financially troubled Lakshmi Vilas Bank (LVB) with DBS Bank India Ltd (DBIL). As a part of the proposal, Rs 2,500 crore will be injected into the merged entity.
The Mastercard and the United States Agency for International Development (USAID) have jointly launched Project Kirana in India. The project will work to increase revenue streams and adopt digital payments in kirana shops owned or operated by women.
World
India ranks 77 in Global Bribery Risk rankings by TRACE
India ranked 77th position in the global list that measured business bribery risks of 2020. North Korea, Turkmenistan, South Sudan, Venezuela and Eritrea were at highest risks  and  Denmark, Norway, Finland, Sweden and New Zealand present the lowest.
World Toilet Day observed on Nov 19
World Toilet Day was observed on November 19, 2020. The purpose is to tackle the global sanitation crisis. The day aims to achieve Sustainable Development Goal 6: water and sanitation for all by 2030. Theme: "Sustainable sanitation and climate change".
World Philosophy Day celebrated by UNESCO on Nov 20
UNESCO celebrated World Philosophy Day on November 20, 2020. World Philosophy Day is celebrated every third Thursday of November.
Month: Current Affairs - November, 2020
Category: Today's News Headlines
Topics: Current Affairs Headlines • Current Affairs: News Headlines • Headlines • Latest News Headlines • News Headlines • November 20 • Top Headlines
Latest E-Books