Current Affairs – November 18, 2020 [Today's News Headlines]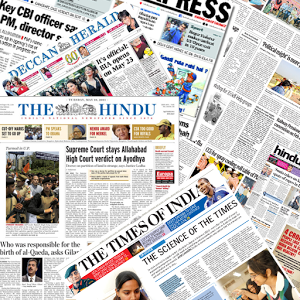 Here are Today's News Headlines by for November 18, 2020
India
On November 17, 2020 the Navies of India, Australia, US and Japan participated in the second phase of Malabar exercises. The largest aircraft warship of the world USS Nimitz also participated in the exercise.
Economy & Corporate
RBI puts Lakshmi Vilas Bank under moratorium, withdrawals capped
On November 17, 2020, the Reserve Bank of India, put Lakshmi Vilas Bank under a moratorium. Also, the apex bank has capped customer withdrawals at Rs 25,000. This is to be in force till December 16
On November 17, 2020, RBI appointed Kris Gopalakrishnan, co-founder and former co-chairman of Infosys, as the chairperson of Reserve Bank Innovation Hub. The aim of the hub is to create an eco-system that will promote access to financial services and products.
On November 18, 2020 Larsen and Toubro delivered the first hardware of Gaganyaan Mission to the Indian Space Research Organization.
PM delivers address at third Annual Bloomberg New Economy Forum
On November 17, 2020, Prime Minister Narendra Modi addressed the New Economy Forum. The forum aims to build community of leaders engaged to build actionable solutions.
World
The UN launched "Team Halo" in collaboration with "The Vaccine Confidence Project" at the University of London. The initiative aims to counter the misinformation around Covid-19 vaccines.
On November 17, 2020, the 12th BRICS Summit was held under the theme 'BRICS Partnership for Global Stability, Shared Security and Innovative Growth'.
India launches special edition wrist watches for Mujib Centenary year in Dhaka
India launched limited series of special edition wristwatches for the Mujib Centenary year ('Mujib Borsho') on November 17, 2020.
Month: Current Affairs - November, 2020
Category: Today's News Headlines
Topics: Current Affairs Headlines • Current Affairs: News Headlines • Headlines • Latest News Headlines • News Headlines • november 18 • Top Headlines
Latest E-Books