Current Affairs March 25, 2021 [Top Interview Questions]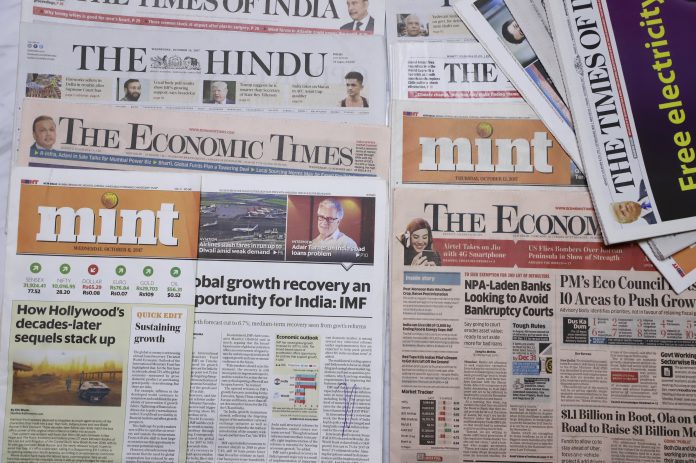 Here are today's Important Questions on Current Affairs that may be useful for various interviews and competitive examinations.
What are Rajiv Kumar and Amitabh Kant Task Forces?
The Government of India has set up two high-level task forces to lay roadmap for enforcement of contracts and conciliation mechanisms respectively. One of the task force is headed by NITI Aayog vice chairman Rajiv Kumar and the other is being chaired by the NITI Aayog CEO Amitabh Kant. These task forces are aimed to fast-track implementation of infra development in the country.
What do you know about defence Ministry and Mahindra Defence Systems Ltd deal?
The Union Defence Ministry has inked a deal with Mahindra Defence Systems Ltd worth Rs.1,056 crore. The deal is for procurement of 1,300 light combat vehicles to be used by the Indian Army. The induction of these vehicles manufactured by Mahindra Defence is planned to be completed in 4 years.
What do you know about new excise policy of Delhi?
The Government of Delhi has approved its new excise policy. Under the policy, the minimum age for alcohol and liquor consumption in Delhi has been reduced from 25 years to 21 years. This has been implemented based on the recommendations of a panel set up by the Government of Delhi.
What is main change in National Capital Territory of Delhi (Amendment) Bill?
The Lok Sabha has passed the National Capital Territory of Delhi (Amendment) Bill – 20This bill seeks to amend the definition for "Government of Delhi" as Lieutenant-Governor (L-G). The bill also mandated the elected government in Delhi – NCR to take the opinion of the L-G before any executive action.
What do you know about Suez Canal?
Suez Canal is a manmade waterway that connects the Red Sea and the Mediterranean Sea. It is one of the most heavily used shipping lanes and 12% of the world trade happens through this canal. 30% of all container ships in the world pass through this route. The canal was constructed in 1869 and was controlled by the Britons and the French interests in the initial years. In 1956, Egypt nationalised the canal and it now the source of 5.61 billion USD revenue per year for the Egyptian economy.
Why the Tiger Relocation Project was in news?
Tiger Relocation Project is an inter-state project to relocate tigers from Madhya Pradesh to Odisha. It was started in 2018 to improve the tiger population in Odisha. As part of the project, a tigress named Sundari was relocated from Bandhavgarh Tiger Reserve in MP to Satkosia Tiger Reserve in Odisha. Another male tiger named Mahavir was relocated to Odisha from Kanha Tiger Reserve in MP. Following the failure of the project, Sundari was recently returned to Madhya Pradesh.
Month: Current Affairs - March, 2021
Topics: Current Affairs Interview Questions
Latest E-Books