Current Affairs – January 19, 2021 [Today's News Headlines]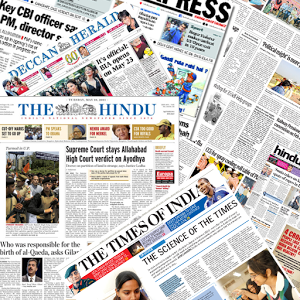 Here are today's news headlines by GK today for January 19, 2021
India
DRDO Rakshita
On January 18, 2021, the Institute of Nuclear medicine and allied Sciences (INMAS) operating under DRDO handed over 21 bike ambulances called Rakshita to the Central Reserve Police Force. The ambulances have been created on Royal Enfield Classic motorcycles.
Burns and plastic surgery block created at AIIMS, Delhi
on January 18, 2021, the Union Health Minister Dr Harshvardhan inaugurated burns and plastic surgery block in in AIIMS Delhi. The unit will provide state-of-the-art care in the field of burns management and Research. The Minister dedicated the block to Sushruta, father of plastic surgery.
Ex-Desert Knight 21
India and France are to conduct a 5 day air exercise Ex-Desert Knight 21 near Jodhpur, Rajasthan. The exercise will provide operational exposure and will share best practices towards enhancing combat capability .
National Road Safety Month
On January 18, 2021, the Union Road Transport and Highways Minister Nitin Gadkari inaugurated the National Road Safety Month.
Quaide Milleth Awards
Bilkis dadi, the face of the Shaheen Bagh anti-CAA protests, and social activist and writer Harsh Mander of Karwan-e-Mohabbat were presented the Quaide Milleth Award for Probity in Political and Public Life at the India Islamic Cultural Centre, New Delhi.
Economy and Corporate
Bhoomi Pooja for Ahmedabad Rail projects
On January 18, 2021, Prime Minister Narendra Modi performed Bhoomi Pooja of Ahmedabad metro rail project Phase II and Surat metro rail project.
Memorandum of Understanding signed between India and japan
On January 18, 2021, India and Japan signed a Memorandum of Understanding to promote the movement of skilled workers from India to Japan. The agreement covered for 14 categories of specified skills.
World
Nepali climbers are the first to climb the world's second highest mountain K2 in winter
On January 17, 2021, Pakistan felicitated a team of 10 Nepali climbers for making history by becoming the first to scale the world's second highest mountain K2 in winter. The Mountain is located in Gilgit-Baltistan side of Karakoram range.
UK set new laws to protect historic statues
On January 18, 2021, the UK Government unveiled a new laws to protect the cultural and historical heritage of the country in the form of statues and monuments. This was done to ensure that they are not removed at a whim.
Phil Spector dies
The music producer Phil Spector died at the age of 81 in the US on January 16, 2021. He was a revolutionary music producer who transformed rock music with his wall of sound method.
Sports
Khelo India State Centre of Excellence inaugurated in Pune
On January 18, 2021, the Union Minister of Youth Affairs and Sports Kiren Rijiju launched the Khelo India state centre of Excellence.
Month: Current Affairs - January, 2021
Category: Today's News Headlines
Topics: Current Affairs Headlines • Current Affairs: News Headlines • Headlines • Latest News Headlines • News Headlines • Top Headlines
Latest E-Books