Current Affairs – December 13, 2020 [Today's News Headlines]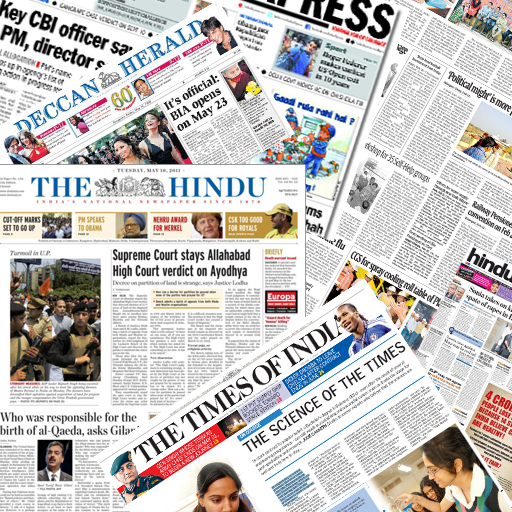 Here are Today's News Headlines for December 13, 2020
India
DRDO trials of indigenous Joint Venture Protective Carbine
The Defence Research Development Organization recently completed the final phase of user trials of the Joint Venture Protective Carbine. It is a gas operated bull-pup automatic weapon.
Ashraf Patel named Social Entrepreneur of the Year
Ashraf Patel has been named Social Entrepreneur of the Year. He is the co-founder of Pravah and ComMutiny Youth Collective. The award is presented in partnership with UNICEF ROSA, Patel's ComMutiny.
Col Prithipal Singh Gill (Retd.) turns 100
Colonel Prithipal Singh Gill (retired) has turned 100. He is a World War 2 veteran. He holds a unique distinction of having served in all three defence services. Gill has the distinction of serving in the Royal Indian Air Force, Royal Indian Navy and the Indian Army. He was the commanding officer of the 71 Medium Regiment during the 1965 Indo-Pak war.
Malayalam writer U.A. Khader dies at 85
Malayalam writer U.A. Khader passed away on December 12, 2020 at the age of 85. A recipient of various honours, including the Sahitya Akademi award, he had authored hundreds of books, including novels and short stories.
Economy & Corporate
Exim Bank line of credit to Uzbekistan
On December 12, 2020, the Export-Import Bank of India (Exim Bank) extended a $448-million line of credit (LOC) for various infrastructure projects in Uzbekistan. The LOC has been extended on behalf of the Indian government.
World
CinemaSCOpe: Dubbed Indian movies to be screened for SCO member nations
Indian Embassy in Beijing launched a movie series "cinemaSCOpe" for SCO member countries in which the embassy will be screening Indian movies dubbed in Russian till India's chairmanship of the SCO 'Council of Heads of State' meeting in 2023. The event was jointly inaugurated by Indian Ambassador to China Vikram Misri and SCO Secretary General Vladimir Norov.
Climate Ambition Summit organised by UN
The international Climate Ambition Summit was jointly hosted on December 12, 2020 by the United Nations, the United Kingdom and France, in partnership with Chile and Italy to mark the fifth anniversary of the adoption of the Paris Agreement. Earlier Environment Minister Prakash Javadekar said that India had achieved 21% of its emissions intensity reduction target as a proportion of its GDP in line with its pledge to a 33-35% reduction by 2030.
Israel and Bhutan establish diplomatic ties
Bhutan and Israel established formal ties on December 12, 2020, with a formal ceremony in New Delhi where the Ambassadors of both countries to India exchanged agreements.
EU leaders reach consensus on 55% emissions cut by 2030
Leaders of the European Union (EU) reached an agreement to cut the bloc's greenhouse gas emissions by at least 55 per cent by the end of next decade from the 1990 level, European Council President Charles Michel announced on December 11, 2020.
International Day of Neutrality observed on Dec 12
International Day of Neutrality was observed on December 12, 2020. According to the UN, neutrality is defined as the legal status arising from the abstention of a state from all participation in a war between other states.
International Universal Health Coverage Day celebrated on Dec 12
The International Universal Health Coverage (UHC) Day was celebrated on December 12, 2020 with the theme 'Health for All: Protect Everyone — To end this crisis and build a safer and healthier future, we must invest in health systems that protect us all — now.'
Sports
Elavenil, Bajrang named the year's best sportspersons at FICCI India awards
Shooter Elavenil Valarivan (women's) and wrestler Bajrang Punia (man's) bagged the sportspersons of the year award at the FICCI India awards ceremony, held virtually on December 12, 2020. Former India cricket captain and coach, Anil Kumble received the 'best company promoting sports' award on behalf of his enterprise, Tenvic Sports.
Former India footballer D. Ethiraj passes away at 87
Former India football player D. Ethiraj, a centre-forward in the 1962 Asian Games gold medal-winning team, passed away on December 11, 2020. He was 87. Ethiraj also led Services to Santosh Trophy triumph in 1960-61.
Month: Current Affairs - December, 2020
Category: Today's News Headlines
Topics: Current Affairs Headlines • Current Affairs: News Headlines • Headlines • Latest News Headlines • News Headlines • Top Headlines
Latest E-Books