Current Affairs – December 12, 2020 [Today's News Headlines]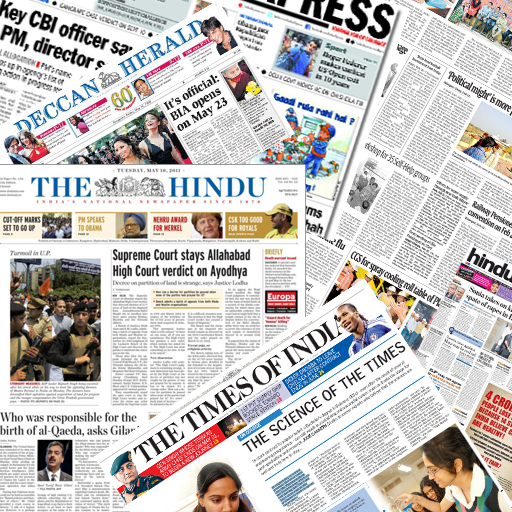 Here are today's news headlines for December 12, 2020.
India
India-Uzbekistan sign nine agreements
On December 11, 20-20, Prime Minister Narendra Modi and his uzbekistan counterpart signed 9 agreements on different projects such as renewable energy, cybersecurity, terrorism, etc.
Indian Army chief holds talks with his UAE counterpart
On December 11, 20-20, Indian chief of Army staff general naravane held talks with the UAE land forces and staff major general Saleh Mohammed Saleh Al Ameri.
Economy and corporate
Draft Indian Ports Bill 2020
Ministry of ports, shipping and waterways has released draft of Indian ports bill 2020. This bill will replace the Indian ports act of 1908.
Foreign Exchange Reserves
The foreign exchange reserves of India increased by 4.5 to 5 billion USD. It touched a record high of 579.346 billion USD recently. The special drawing rights with the International Monetary Fund increased by 12 million USD. It was at 1.506 billion USD. The gold reserves increased by 535 million USD. It was at 35.7 to 8 billion USD.
Industrial production growth at 3.50 percent in October
The industrial production grew at 3.63 % in the month of October 2020. In 2019 it shrank by 6.6 percent.
India calls for removal of non tariff barriers by European Union and Sweden
On December 11, 20-20, the Indian minister of Commerce and industry Shri Piyush Goyal said that India and Sweden should work together II II remove non tariff barriers between them.
World
ADB launches APVAX
On December 11, 2020, the Asian Development Bank launched with the nine billion USD vaccine initiative called Asia-Pacific Vaccine Access facility.
Morocco: Fourth Arab Nation to normalise ties with Israel
Morocco has become the fourth Arab League Nation to normalise relations with Israel. The United States has agreed to Tu recognise the the claim of Morocco over the disputed Western Sahara region. Morocco is the fourth country to make the deal with Israel after UAE, Bahrain and Sudan.
Global carbon project: world carbon dioxide emissions decreased by 7% in 2020
The Global Carbon Project recently calculated that the world will approximately release 37 billion tons of carbon dioxide in the air in 2020. It was 40.1 billion tonnes in 2019.
kamala Harris and Joe Biden named time's person of the Year
The US President elect Joe Biden and the Vice president-elect Kamala Harris how many named as the 2020 person of the year by the The Times magazine.
South Korean director Kim Ki-duk dies
On December 11, 20-20, the South Korean film director Kim Ki-duk died at the age of 59.
Month: Current Affairs - December, 2020
Category: Today's News Headlines
Topics: Current Affairs Headlines • Current Affairs: News Headlines • Headlines • Latest News Headlines • News Headlines • Top Headlines
Latest E-Books