Current Affairs – August 31, 2020 [Morning Headlines]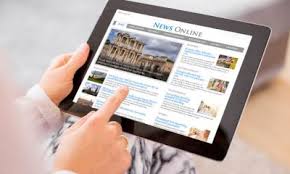 Here are the Current Affairs Morning Headlines of August 31, 2020 by GKToday:
Foundation stone laid for Rs.777 crore worth highway projects in Maharashtra
Union Minister for Road Transport, Highways and MSMEs Nitin Gadkari laid foundation stone and inaugurated national highway projects in Maharashtra worth Rs.777 crore via video conferencing. He also inaugurated 33 km all weather road connecting the remote tribal and naxal-affected areas in the state.
India, Russia announced as joint winners of FIDE Chess Olympiad
The loss of connection in the second round has led to the forfeiting by Nihal Sarin and Divya Deshmukh. This is the first time for the Olymiad to be conducted online.
PFRDA working on minimum assured return-based pension scheme
The Pension Fund Regulatory and Development Authority (PFRDA) Chairman announced that the pension authority is working on a minimum assured return-based pension scheme under PFRDA Act. This is to ensure that at least some minimum return is assured despite volatility and market changes.
India, France discuss Mission Alpha-like equipment for Gaganyaan astronauts
The countries' space agencies are at the advanced stage of discussions for providing equipment similar to the one that is to be used by French astronaut Thomas Persquet for Mission Alpha in 2021. Mission Alpha involves Persquet returning to International Space Station while flying on Crew Dragon spacecraft.
To create balance with China's growing naval prowess, India is to start the bidding process by September for a Rs.55,000 crore worth mega project to build 6 conventional submarines for the Indian Navy. These submarines are to be built in India under strategic partnership model that involves domestic companies collaborating with foreign defence majors to reduce import dependence.
Prisons remained overcrowded, understaffed in 2019: NCRB
The latest data by the National Crime Records Bureau (NCRB) revealed that in 2019, prisons in the country lodged 4.78 lakh prisoners against the actual capacity of 4.03 lakh. Additionally, the prisons were understaffed with a sanctioned strength of 87,599, while the actual strength was 60,787 by the end of December.
India, ASEAN to determine scope of review of FTA
Trade ministers of India and 10-member ASEAN countries directed officials to initiate discussions on determining the scope of review of FTA to make it more user-friendly, simple and trade facilitative for businesses.
Month: Current Affairs - August, 2020
Category: Today's News Headlines
Latest E-Books