Current Affairs : August 28, 2011

Tony Tan wins Singapore presidential election

Former Deputy Prime Minister of Singapore Tony Tan won presidential election after vote recount

He defeated top challenger, Tan Cheng Bock


The election taken as a referendum on the ruling People's Action Party , which has led the country since 1959


 
SC: PM, CMs have discretion to disburse relief funds

According to Supreme Court ruling Prime Minister and Chief Ministers have the discretion to disburse amounts from relief funds to victims of calamities and crime.

It nullified a Rajasthan High Court judgement that a Chief Minister cannot grant compensation from his relief fund in an arbitrary manner to rape victims and the compensation must be uniform.

According to the judgement, the disbursal of relief amount is purely ex-gratia at the discretion of the Chief Minister.

Sandeep and Sardara banned for two years by Hockey India

Hockey India slapped a two-year ban on star players Sandeep Singh and Sardara Singh for repeated indisciplinary activities


The sanction imposed on both the players after a meeting of Hockey India key members, including secretary general Narinder Batra

The two players reportedly left the Bangalore camp after some altercation with the coach

Arab League forms ministerial committee with the aim to solve Syria crisis

The Arab League will form ministerial committee with an aim to solve the crisis in Syria

The committee is set to visit Damascus with an Arab initiative to solve Syria's crisis 

The committee members are from Jordan, Tunisia, Qatar and Oman as well as Arab League chief

Syria is witnessing a dangerous crisis that requires Arab cooperation to overcome it

The committee called on the United Nations and countries in the world to unfreeze Libya's assets. They also urged the United Nations to provide Libya's seat in the world body to the National Transition Council (NTC)

India positioned 8th in WSF Men's World Team Squash Championship

India finished eighth in the WSF Men's World Team Squash Championship held at Paderborn,Germany

India lost 0-2 to the United States in the classification match for the seventh place 

National champion Sourav Ghosal lost the first singles to Julian Illingworth, while Mahesh Mangaonkar lost the second singles to Todd Harrity

Egypt retained its title after defeating England 2-1 in the final played at the Ahorn-Sportpark 

It was 23rd World Squash Federation event, hosted by Germany for the first time, participated by a record 32 nations and more than 120 athletes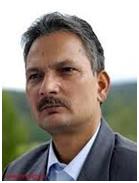 Dr Baburam Bhattarai wins Nepal's Prime Minister Election


UCPN (maoist) party Vice Chairman Dr. Baburam Bhattarai elected as the Prime Minister

Dr. Baburam defeated his rival Ram Chandra Poudel from Nepali Congress

Dr. Bhattarai was supported by the Samyukta Loktantrik Madhesi Morcha an alliance of five Madhes-based parties

Samyukta Loktantantrik madhesi Morcha is an alliance of five parties that supported Bhattarai and the decision came after a four point deal was signed between the Alliance & the Maoists.

ICAR working on scheme to increase Agriculture productivity

ICAR- country's premier agri-research body, is working on a scheme to increase agricultural productivity by providing exact information to farmers on the type of crops they should grow, fertiliser and water requirements through the use of global positioning system (GPS) technology

Jainpur in Meerut and Matiala in Ghaziabad are the two villages of Western Uttar Pradesh where the initiative is being implemented by the Project Directorate for Farming System Research (PDFSR), an institute of ICAR in Meerut.

According to PDFSR India's agricultural land is shrinking rapidly so there is a need to conserve and utilise the natural resources for maximum productivity by using appropriate techniques of farming system

ICAR developed an integrated farming system, in this system rice cultivation is integrated with pisciculture and poultry farming, which increases the productivity by up to four times.

Month: Current Affairs - August, 2011
Category: Government Schemes Current Affairs
Topics: Asia • Baburam Bhattarai • Bahun • Bhattarai • Communist Party of Nepal • Nepali Congress • Nepali language • Social democracy • World Squash Federation
Latest E-Books