Current Affairs – August 27, 2020 [Evening Headlines]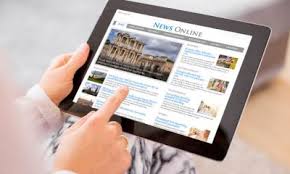 Here are the Current Affairs Evening Headlines of August 27, 2020 by GKToday:
Defence Minister launches app for online training of NCC cadets
In view of the restrictions imposed to contain COVID-19 spread, Defence Minister Rajnath Singh launched a mobile app called 'DGNCC' to provide online training of NCC cadets in the country.
DRDO sets up expert panel to review charter of its labs
The DRDO has set up an expert panel under the chairmanship of IIT Delhi Director V Ramagopal Rao to review charter of duties of all its labs and minimise overlapping of its technologies so as to ensure efficient utilisation of limited resources in view of the need for self-reliance and future defence needs.
78 new routes under 4th round of RCS-UDAN approved
Civil Aviation ministry approved 78 new routes under UDAN 4.0, which was launched December last year with special emphasis on North East India. As of now, 766 routes have been sanctioned under UDAN scheme.
Indian Railways to meet all its energy needs by 2030
Indian Railways is all set to meet its energy needs of more than 33 billion units by the year 2030. The current annual requirement is around 21 billion units. Its comprehensive strategy involving installation of 20 GW capacity solar plants in vacant lands by 2030 is to provide for needs during that year.
Ladakh observes first Martyrs Day after becoming UT
Today, Ladakh has observed the first Martyrs Day after becoming a UT. Downsized programme organised at Martyrs Memorial in Leh involved paying homage to martyrs who have sacrificed their lives in the agitations for Scheduled Tribes status and Union Territory status to Ladakh.
Centre proposes two options for states to meet compensation shortfall
The agenda of the 41st meeting of the GST Council involved compensating revenue shortfalls of states. In this regard, Centre proposed two options for states to borrow in order to meet compensation shortfall. Under the first option, states can borrow Rs.97,000 crore and under the second option they can borrow Rs.2.35 lakh crore.
Maharashtra government extends existing scheme of converting milk to milk powder
The scheme, which was implemented from April 6, was extended for September and October. It involved cooperatives procuring surplus milk on behalf of the government to be converted into milk powder and butter. The state government is to provide Rs.198.30 crore for this scheme. This is to address the issue of milk surplus and falling milk prices caused by the lockdown.
Month: Current Affairs - August, 2020
Category: Today's News Headlines
Latest E-Books