Current Affairs – August 22, 2020 [Evening Headlines]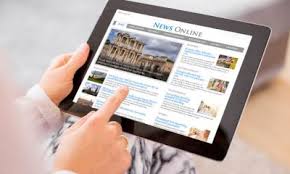 Here are the Current Affairs Evening Headlines of August 22, 2020 by GKToday:
Hallmarking of precious metals mandatory from June 1, 2021
The Central government has set a deadline for mandatory compliance with hallmarking of precious metals at 1st June next year. This was announced by Consumer Affairs Minister while launching the online system of Registration and Renewal of Jewellers in New Delhi.
NFL to set up Organic Waste Converter Plant
The National Fertilizer Limited (NFL) is going to establish an Organic Waste Converter (OWC) plant. It will take around 10 days to create compost by this plant. NFL is a PSU under the Department of Fertilizers in Vijaipur, Madhya Pradesh.
MEIL to construct strategically important Zojila Pass Tunnel
Megha Engineering and Infrastructure Limited (MEIL) has become the lowest bidder for the Zojila pass tunnel in Jammu, Kashmir-Ladakh in Himalayan region. The project is of strategic importance because of its ability to provide all-year connectivity between Leh and Srinagar.
STPI to have India's largest incubation system with 21 centres of excellence
Top official of the Software Technology Parks of India (STPI) announced that the organisation has planned to set up 21 centres of excellence to incubate new technologies in various sectors. Of these 21 CoEs, 12 are already operational.
Pakistan to use China-made BeiDou for military, civilian purpose
China's BeiDou navigation system is to be adopted by Pakistan for both military and civilian purpose, ending the country's dependence on US-based GPS. This is part of Pakistan and China's defence and strategic cooperation.
French, British, German troops to remain in Mali despite military coup
The foreign ministers of France, UK and Germany have announced that their troops will stay assigned to UN and French-led missions in Mali, despite the recent military coup. Europe is currently engaged in the UN's MINUSMA mission and France's Operation Barkane since 2012-2013
Rare snowfall in Australia's east coast
Polar winds from the Antarctic region have lowered the temperature in Australia's east coast, triggering snowfalls in the region. The 'Antarctic bloc', which is said to have caused this sudden snowfall, is a strong and powerful weather system that has brought icy winds, thunder and hail in the region's elevated areas
Month: Current Affairs - August, 2020
Category: Today's News Headlines
Latest E-Books