Current Affairs – August 21, 2020 [Morning Headlines]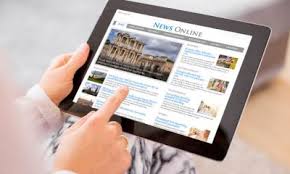 Here are the Current Affairs Morning Headlines of August 21, 2020 by GKToday:
Centre to offer 50% salary for three months as unemployment allowance for ESIC members
The industrial workers, who are the members of the Employees State Insurance Corporation and have lost their jobs amid the pandemic, will be offered 50% of the salary for three months as employment allowance. The ESIC board has relaxed the norms under Atal Bimit Viyakti Kalyan Yojana for this purpose.
Joe Biden officially accepts presidential nomination of Democratic Party
Former Vice President Joe Biden has officially accepted the presidential nomination of the Democratic Party. At the same time, Kamala Harris made history by becoming the first black woman and the first South Asian American woman to accept the Vice Presidential nomination.
India, South Korea discuss disarmament, non-proliferation
During the virtual India-Republic of Korea Consultation on Disarmament and Non-Proliferation event, both sides discussed contemporary issues of mutual interests in the field of disarmament and non-proliferation. The countries agreed to hold next round of talks for further discussions on the issue.
Railways mulls use of India Post Service for last-mile connectivity for consignment
Railways is considering the use of India Post service for the last-mile connectivity for consignment across India. This comes after the launch of a pilot project, India Post Railway Parcel Service, combined service of the Central Railway and India Post for providing first and last mile connectivity to send ventilators from Nagpur to Mumbai.
Sports Ministry considers proposals to increase prize money for Arjuna Awards, Khel Ratna Awards
Sources revealed that sports ministry is considering a proposal to increase prize money for Arjuna Awards by 200% and Rajiv Gandhi Khel Ratna Awards by 300%. The prize money has not been increased since 2008. The implementation will be from the present year itself if the proposal is approved.
Mali's military regime to put in place transitional government
In response to the West African neighbours' call for immediate return of the status quo, the Mali's new military junta stated that it would put in place a transitional council, with a transitional president who would be either military or civilian.
NHRC core group to debate food insecurity amid pandemic
The NHRC has called on a meeting of its Core Group on Right to Food and Nutrition to deliberate on food security crisis caused by the pandemic. The Commission will later issue an advisory to the state and the central governments on the crisis.
Month: Current Affairs - August, 2020
Category: Today's News Headlines
Latest E-Books