Current Affairs – August 21, 2020 [Evening Headlines]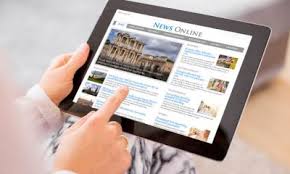 Here are the Current Affairs Evening Headlines of August 21, 2020 by GKToday:
Labour Bureau to soon get statutory powers
Necessary provisions in codes and rules will be ensured by the labour ministry to give statutory power to the labour bureau so that it can become a one-point of information for all labour related data. Labour bureau was established in 1941 as the Directorate of Cost of Living to compile cost of living index for important centres on a uniform basis.
NITI Aayog urges linking sugarcane prices to sugar rates
A NITI Aayog task force has called for the linking of sugarcane prices to sugar rates to secure financial health of the industry. It also recommended a one-time increase in minimum sugar price to Rs.33 per kilo to help sugar mills cover the production cost, interests and maintenance costs.
Pollution under control certificate mandatory for vehicle insurance policy renewal
The Insurance Regulatory and Development Authority has issued circular mandating insurance providers to obtain a valid pollution under control certificate for vehicle while renewing its insurance policy. This comes after non-compliance to SC order mandating the same.
Direct shipping service between India, Maldives from next month
A direct passenger-cum-cargo ferry service between India and Maldives will be launched next month as per the last year's agreement between the two countries. The shipping service will connect Cochin and Tuticorin with Male.
In a first in years, Earth Overshoot Day deferred to later date
Humanity will have finished all natural resources the Earth can replenish for 2020 by August 22, a slightly later date than last year's July 29, as the on-going pandemic slowed runway overconsumption. Earth Overshoot Day is the date when the humanity used all the biological resources the Earth can renew each year.
Greenland losses 532 billion tonnes of ice in 2019
Greenland ice sheet has lost 532 billion tonnes of ice last year, the highest among annual records. It had lost approximately 223 billion tonnes of ice just in July alone, revealing the stark reality of global warming.
Mexico to take part in the clinical trial of Russia's Sputnik V
Mexico is to receive at least 2,000 doses of Russia's COVID-19 vaccine, Sputnik V' and will take part in its clinical trials. The vaccine was developed by Russia's Gamaleya National Center of Epidemiology and Microbiology.
Month: Current Affairs - August, 2020
Category: Today's News Headlines
Latest E-Books