Committee constituted by Karnataka government recommends separate state flag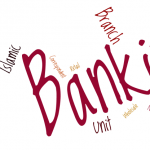 Nine member committee constituted by Karnataka government has recommended separate state flag. It submitted report on designing separate flag for the state and providing a legal standing for it. It has discounted any constitutional or legal hurdles for it.
Key Facts
The committee has recommended new tricolour having yellow (at top), white (in middle) and red (at bottom) colorus, with state's emblem Gandaberunda (a two-headed mythological bird) in centre. It has changed pattern of earlier unofficial flag having yellow and red which is unofficially used now. The white colour in new flag symbolizes peace and captures Karnataka's image the best, while other two colours are synonymous with Kannada identity.
Centres Approval
After getting formal state Cabinet approval, state government will make a formal application to Union Ministry of Home Affairs (MoHA) under whose purview the issue falls to amend the Flag Code 2002. The amendment will add provisions of including Karnataka flag as one of the symbols in the Flag Code.
Background
The committee was headed by the principal secretary, Department of Kannada and Culture and was set up in June 2017 after a representation from noted Kannada writer and journalist Patil Puttappa, and social worker Bheemappa Gundappa Gadada had requested state government to design a separate flag for 'Kannada Naadu' and accord it legal standing. Currently, unofficial yellow and red 'Kannada flag' is hoisted in state on 1 November every year to commemorate state formation day. It was designed by Veera Senani Ma.Ramamurthy in the 1960s.
Comment
At present, there is no provision allowing or disallowing state to have separate flag, even there has been no precedent. Jammu and Kashmir is only state having its own flag as it enjoys special powers under Article 370 of Constitution. It had adopted its own flag in 2015. Under Article 144 of J&K Constitution, the state flag is red in colour with three equidistant white vertical strips of equal width next to staff and white plough in middle with handle facing the strips.
Month: Current Affairs - February, 2018
Topics: Committees • National • State Flag • States
Latest E-Books