Chemical Industry becomes the Top Exporting Sector in the Country for the First Time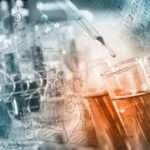 For the first time ever, India's chemical and petrochemical industry has become the top exporting sector in the country.
About
India's chemical industry has become the top exporting sector in the country for the first time in its history- registering an exports' growth of 7% to 2.68 lakh crore INR in the April to January period. The chemical exports now constitute 14.35% of the total exports of the country.
Reasons
Manufacturing shifts from China to India and elsewhere due to issues of transparency and reliability.
Shift of EU's focus to innovation, M&A and also its issue of an ageing population.
Expanding global market for speciality chemicals.
The sector itself is resilient with the orders flowing in despite lockdown condition and supply chain disruption.
The sector's importance in myriad fields- pharmaceuticals, agro-chemicals, paints, construction material, automobile parts, textiles, and packaging.
Addressing Chemical Trade Deficit
However, India has a chemical trade deficit of 15 billion USD. A McKinsey report in February suggested 2 investible themes:
Developing self-sufficiency in the petrochemical sector to meet the domestic supply shortage of 52% in petrochemical intermediates. Just 6 value chains account for 77% of this shortfall and hence presents an opportunity worth 11 billion USD.
Increasing exports in selected areas such as speciality chemicals.
Category: Economy & Banking Current Affairs
Topics: exports • Petrochemicals • Speciality chemicals
Latest E-Books