Census 2021 for first time to collect data on Other Backwards Castes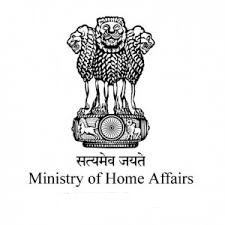 Union Home Ministry has announced that Census 2021 for the first time in independent India will collect data on Other Backwards Castes (OBCs). This comes more than 25 years after implementation of 27% reservation for OBCs based on Mandal Commission's recommendations on basis of last castes data collected in 1931 census.
This decision was taken in meeting the roadmap for undertaking the Census in 2021 chaired by Union Home Minister Rajnath Singh. The meeting also put special emphasis on improvements in design and technological interventions to ensure that data is finalised within three years of the conduct of the 2021 Census. This census data on OBCs will play an important role in such a sub-categorisation.
Background
In 1953, President under Article 340 had set up first Backward Classes Commission under chairmanship of Kaka Kelkar to identify backward classes other than SCs and STs at the national level. But its conclusion that caste is important measure of backwardness was rejected on ground that it had failed to apply more objective criteria such as income and literacy.
Later in January 1979, second Backward Classes Commission headed by B P Mandal (famously known as Mandal Commission) was appointed by then Janata Party government under Prime Minister Morarji Desai to consider the question of reservations for people to redress caste discrimination, and used eleven social, economic, and educational indicators to determine backwardness.
The Mandal Commission report had estimated OBC population at 52% and classified 1,257 communities as backward. It also had recommended increasing existing quotas, which were only for SC/ST, from 22.5% to 49.5% to include OBCs. Its recommendations including of reservation were implemented then V.P.Singh government in 1990,
The previous UPA government (under PM Manmohan Singh) had accepted demand for caste-based enumeration and undertaken Socio Economic and Caste Census (SECC) in 2011. However, data from SECC-2011 conducted at cost of Rs 4,893.60 crore was not made public for certain errors identified by Registrar General of India.
Month: Current Affairs - September, 2018
Category: Reports & Indexes Current Affairs
Topics: Census 2021 • Census Data • Mandal Commission • Other Backwards Castes
Latest E-Books