Cabinet approves creation non-lapsable Madhyamik and Uchchtar Shiksha Kosh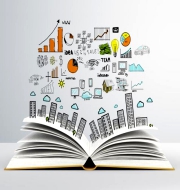 The Union Cabinet has approved creation of a single corpus fund non-lapsable known as Madhyamik and Uchchtar Shiksha Kosh (MUSK).
Under it, all proceeds of secondary and higher education cess will be credited and utilised for the government's schemes in education sector.
Madhyamik and Uchchtar Shiksha Kosh (MUSK)
The funds arising from MUSK will be utilised for schemes in education sector, which will be available for benefit of students of secondary and higher education all over the country. It will be administered and maintained by the Union Ministry of Human Resource Development.
The MUSK will be maintained as a Reserve Fund in the non-interest bearing section of the Public Accounts of India. It will be operationalised as per the present arrangements under Prarambhik Shiksha Kosh (PSK) wherein the proceeds of cess are used for Sarv Shiksha Abhiyan (SSA) and Mid-Day Meal (MDM) Schemes.
The expenditure on ongoing schemes of the HRD Ministry will be initially incurred from the gross budgetary support (GBS) in any financial year and the expenditure will be financed from MUSK only after the GBS is exhausted.
Background
During the 10th Plan, an education cess of 2% was levied on all central taxes from 2004 to make available additional resources for basic education/elementary education to augment the existing budgetary resources. Later in 2007, additional cess of 1% on central taxes (called Secondary and Higher Education Cess) was levied through Finance Act, 2007 to give fillip for universalizing access to secondary education and expanding the reach of the higher education sector. In February 2016, HRD Ministry had sought the approval of the Department of Economic Affairs for creation of non-lapsable fund in the Public Account called MUSK.
Month: Current Affairs - August, 2017
Topics: Cabinet Decisions • Education • Higher education • Madhyamik and Uchchtar Shiksha Kosh • National
Latest E-Books