Budget 2019 : Agriculture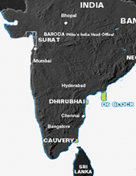 The Union Budget has a record allocation of Rs 1,30,485 crores for the Ministry of Agriculture and Farmers' Welfare. This is the highest ever allocation to agriculture and is a 140% increment over the last year's allocation.
The previous allocation was Rs 57,600 crore.
Salient Features
The Union Budget plans to allocate Rs 75000 crores as income assistance to boost rural consumption. This is allocated to PM-Kisan in the form of direct cash assistance to farmers.
The PM-Kisan scheme provides a Rs 6,000 in income support to each farmer in three installments of Rs 2,000 each.
The Budget also has provisions for the upgradation and regeneration of traditional industries,
The Union Budget also makes provisions to encourage farms to transition towards "Zero Budget farming".
It is called 'zero budget' because the costs of raising the main crop are offset by the income that farmers earn from intercrops.
Under this method, chemical fertilizers and pesticides make way for locally available cow dung and cow urine, jaggery, and pulse flour.
It's a sustainable way of agriculture currently in practice in Andhra Pradesh.
Why was it necessary?
The average annual growth rate in real terms in agricultural and allied sectors has remained around 2.88 % (2014-15 to 2018-19) The rural wages are stagnating. These have led to an overall decline in rural consumption as people have less to spend. This has caused the economy to stagnate and people are under fiscal duress.
Category: Economy & Banking Current Affairs • Government Schemes Current Affairs
Latest E-Books