Birth centennary of Biju Patnayak celebrated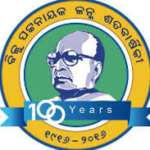 A 35-km long human chain was organised by the Odisha's Panchayati Raj department as a mark of solidarity to mark the birth centenary celebrations of former Chief Minister Biju Patnaik as well as to celebrate the completion of 80 years of formation of Odisha. Year-long celebrations to celebrate Biju Patnaik's birth centenary began from March 5. Biju Patnaik's birth anniversary is also observed as Panchayati Raj Divas in Odisha.
Bijayananda Patnaik (Biju Patnaik) was a Freedom fighter, adventurer, aviator, businessman, politician and a two times Chief Minister of Odisha. He was born in 1916 in a family of freedom fighters. He became chief minister of Odisha in 1961 at the age of 45. He is popularly called as Sher-e-Utkal (Lion of Odisha).
Topics: Biju Patnaik • Biswambhar Parida • Brahmos • Cuttack • India • Indian Hindus • Members of the Lok Sabha • Odisha • Patnaik
Advertisement